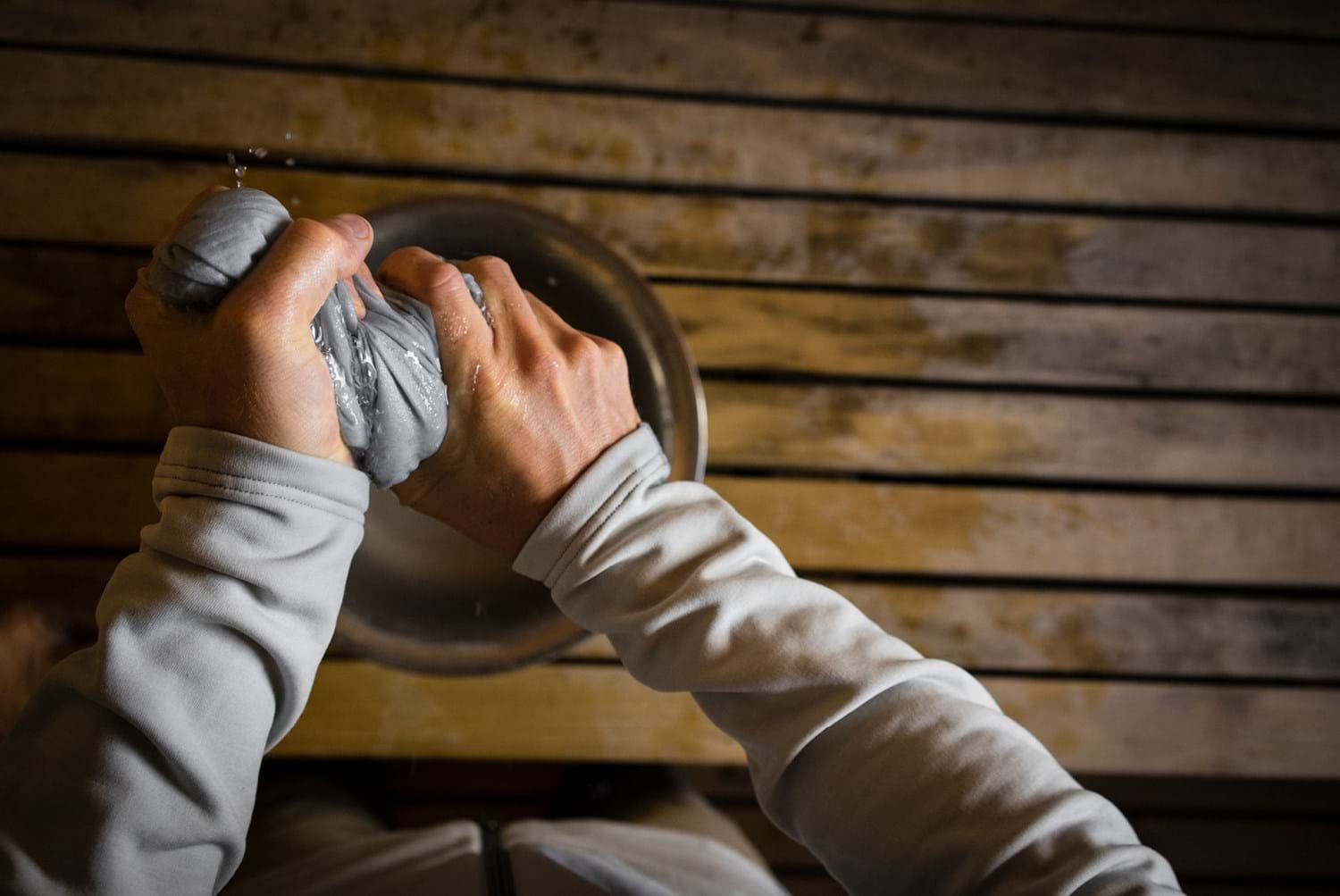 Remember to introduce heat to the garment after washing to reactivate the water resistant surface.
Our general washing advice
Avoid to use fabric softener. They have a negative impact on the garments performance and our environment. The fabric softener leaves a coating on the fibers of the garment, which affects the moisture transportation and breathability of the garment. Some of the substances in fabric softener are hard to break down for nature and harm water living organisms. They also contain perfumes and substances that can cause allergic reactions.
Make sure that zippers are zipped and velcro closures closed when washing. This will minimize the risk that fabrics get caught on sharp edges during the wash and begin to pill. A washing bag such as GuppyFriend in our webshop, will protect all fabrics and garments from being torn or stretched out in the washing machine. It will also limit microfiber leakage in the washing process, which means preventing microplastics from entering into rivers and oceans.
Most outer garments, especially shell layers and insulation garments, have DWR treatments - durable water repellency. The purpose of these is to make the outer fabric water resistant. When it wears off after a few seasons, the outer fabric of your shell layer will start to get wet even though the membrane will still keep water from passing through the garment. When this happens, you can re-apply the DWR with a wash-in product or a spray. You can buy OrganoTex, organic DWR, in the webshop or in our stores.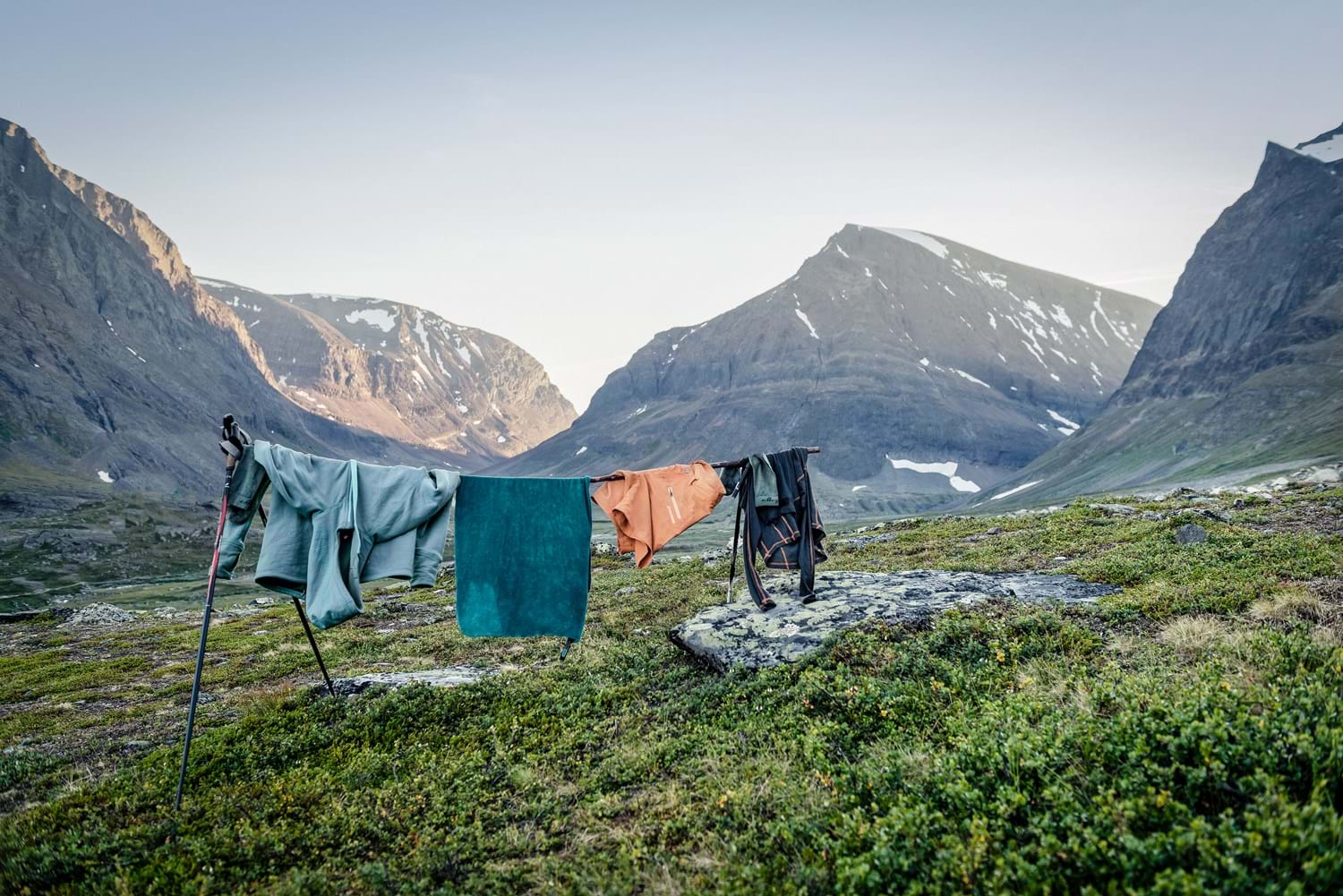 Clothing that is not very dirty can be aired out instead. Fresh air is good for both people and clothing.
Air out your clothes
We usually wash our clothes too much. Clothing that is not very dirty can be aired out instead. Fresh air is good for both people and clothing. It is often said that we spend more time doing laundry today than we did in the 1940s when washing machines were very rare.
Please contact us if you need more tips and advice on how to take care of your clothes in the best way for a long time. Visit our stores or reach out to us online to get help to repair garments, return them for recycling or purchase a washing bag and care products.