Long lasting products is at the heart of the Houdini design philosophy. If any part of your garment breaks before the garment itself is worn out, we will repair it for you free of charge. If you happen to damage a Houdini product, we are happy to provide the same repair service at a reasonable price. For example, if a cord on your shell jacket snaps, we will repair it for free. If you ski into a tree and get a tear in the same jacket, we will gladly still fix it for you, but it will cost you a small fee.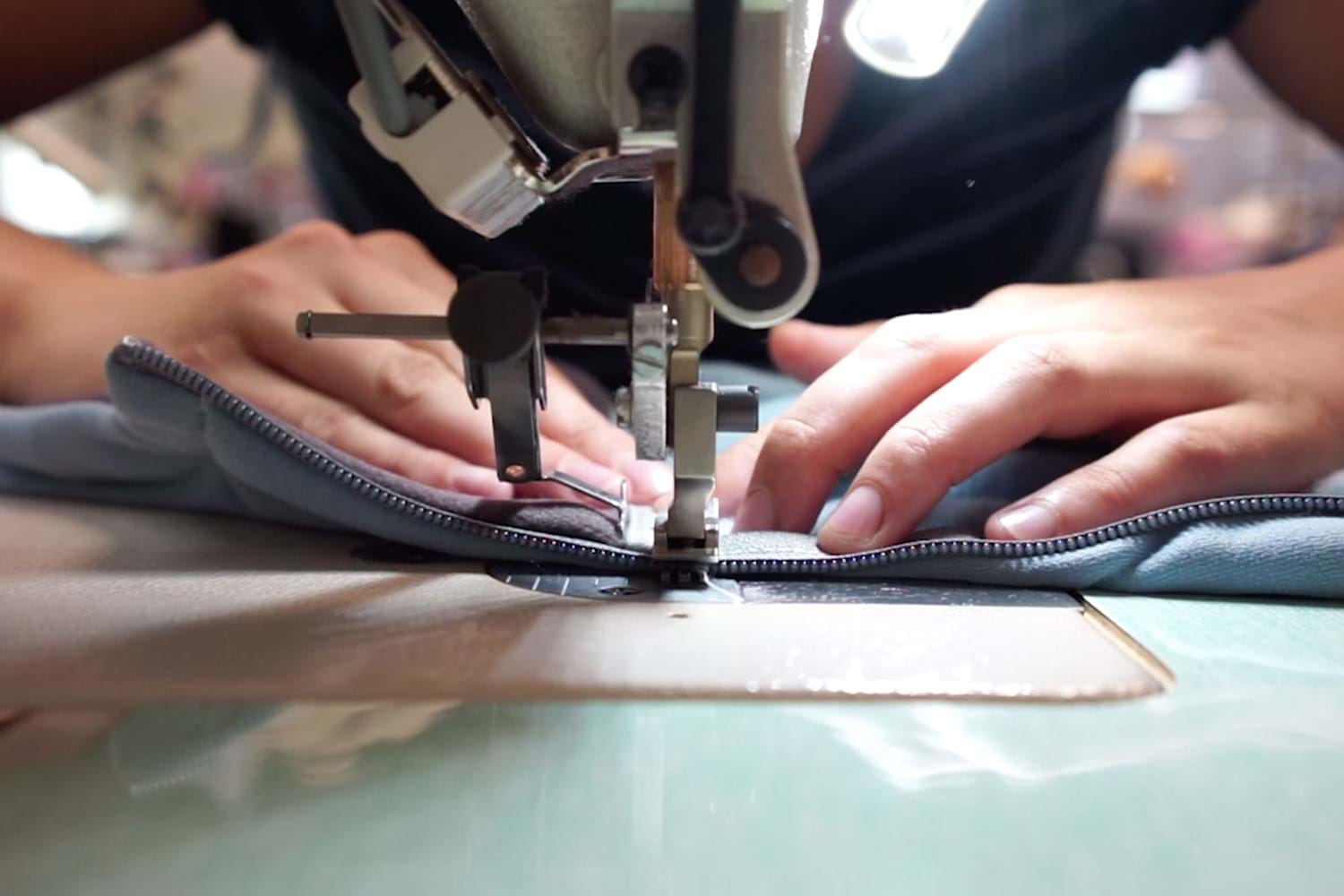 A little repair can often add years to a product's lifetime.
Repair that goes under the warranty
Sometimes something breaks on your garment before the garment is worn out, for example that a cord or button comes loose or a seam opens. If this happens before the garment's service life is considered to be over, we will help to repair the garment or send new components free of charge.
Send an email to caresweden@houdinisportswear.com or visit one of our Houdini stores and we will help you fixing your garment.
Repair partners
We work with tailors around Sweden who you as a Houdini customer can turn to directly if you need help repairing your clothes, including:
Zippers
Seams
Tears
Buttons and other small details
Repamera: Delivery Malmö & mail order all over Sweden
Repairs both inner and outer garments in all of our materials, except for our taped waterproof shell jackets. Order at the following link and you will automatically receive a 15% discount at checkout: www.repamera.se or enter the discount code "HOUDINI15" at checkout at www.repamera.se.
Shipping Method:
1. Repamera bag means that you receive a stamped bag directly to your mailbox. Pack and hand in at a Postnord agent. Back within 10 days.
2. For delivery in Malmö - select the shipping method "Klädcontainer Malmö" at checkout, and the shipping cost will be SEK 0. The address is Knivgatan 8 where you can leave your garments in the collection container.
HS-Service: Submission Stockholm & send in
Repairs both inner & outer garments in all our materials, including taped waterproof shell jackets. As a Houdini customer, you get 10% on all their repairs, state "Houdini10" at contact.
info@hs-service.se
08-533 314 08
073-032 11 08
www.hs-service.se
Contact our repair department
Our Repair Service is currently overloaded. After a recent campaign we have received so many repair requests that we need to paus new requests until January 7. Thank you so much for showing interest in repairs and welcome back soon!
Send an email to caresweden@houdinisportswear.com or visit one of our Houdini stores and we will help you fixing your garment. We are always happy to help so that you can continue to use your favorite garments from Houdini!
Price list for repairs at Houdini
Replace zipper, eg Power Houdi, approx. ISK 400
Replace zipper, kids Power Houdi, approx. ISK 350
Change zipper, lined jacket, approx. SEK 800
Change zipper, shell jacket, approx. SEK 800
Repair tear in (for example) Dunfri, approx. 5 cm, approx. SEK 450
Repair tear in shell trousers, approx. 5 cm, approx. SEK 450
Repair tears / holes in "ordinary" trousers, approx. SEK 250