Extend the lifetime of your clothes: Buy and sell used Houdini treasures in our Reuse sections. No clothes deserve to be abandoned. Give them a new chance instead.
Houdini clothes are made to last, both in terms of quality and style. Besides making the best possible products, we offer multiple ways of extending the lifetime of our clothes. Second-hand sales make it possible for you to give new life to your old Houdini garments. Besides giving someone else the chance to use a discarded, but probably fully functional garment, we do the planet a service by reducing the need to produce new garments.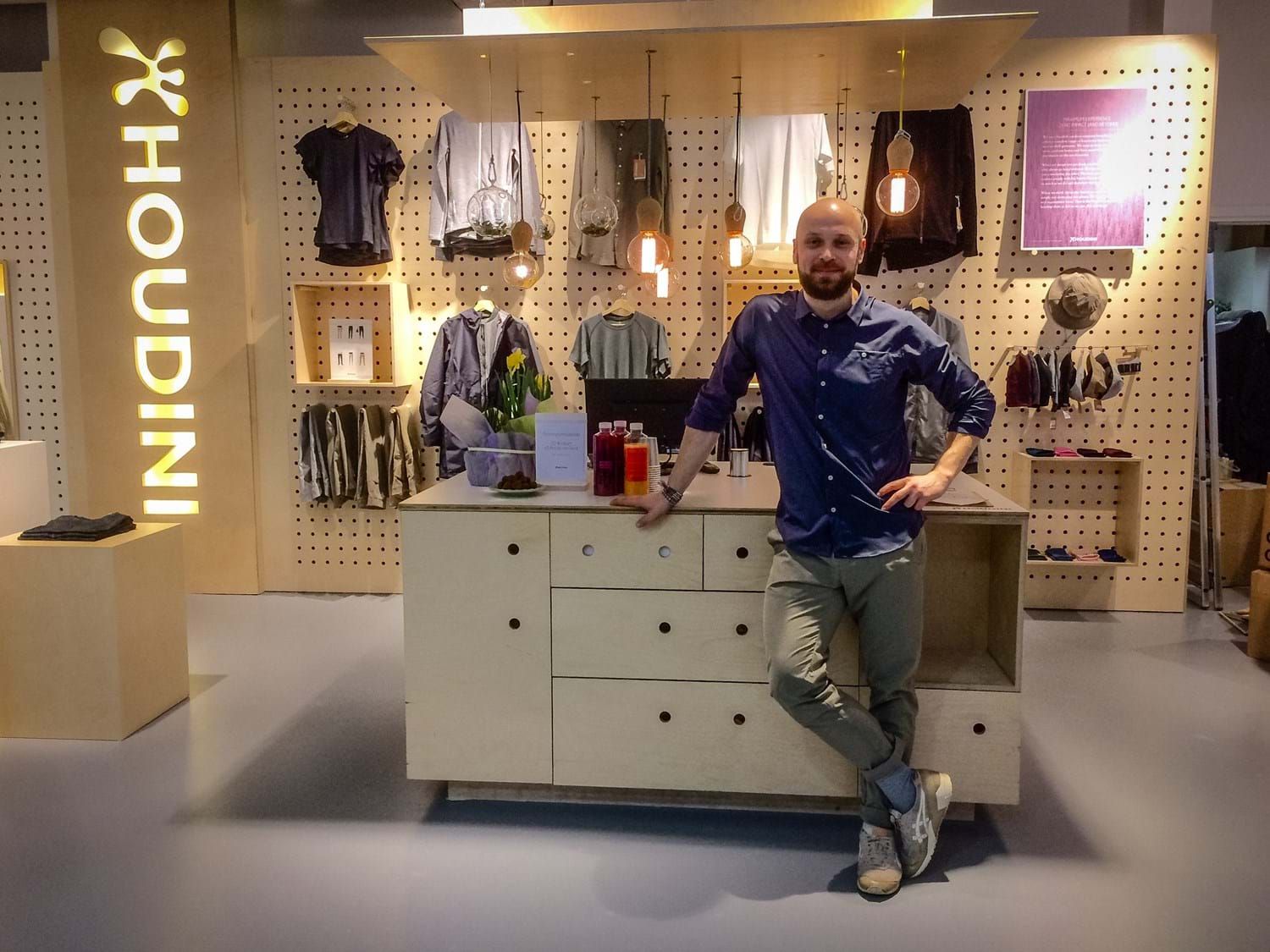 How does Reuse work?
Bring your garment to one of our stores with a Reuse section.
The garments will be priced based on our regular price list and by how many wonderful adventures they have been on, i.e. how well-used and worn they are.
When the garments are sold you will receive 50% of the sales price. In order to thank you for helping us extend the life of Houdini clothing, we also offer a 20% discount on any purchases made from our regular product range when picking up your commission.
Where can I find Reuse?
Houdini Hub Göteborg, Sweden
Houdini Hub Täby, Sweden
Houdini Hub Åre, Sweden
Houdini Hub Oslo, Norway