We design every product with the intention of it making a difference for the end user and for the world, from a short- as well as long-term perspective. We see our innovation, design and development process of each style as a strategically important long-term investment for our company, with a clear vision of what we want to accomplish and no room for compromise.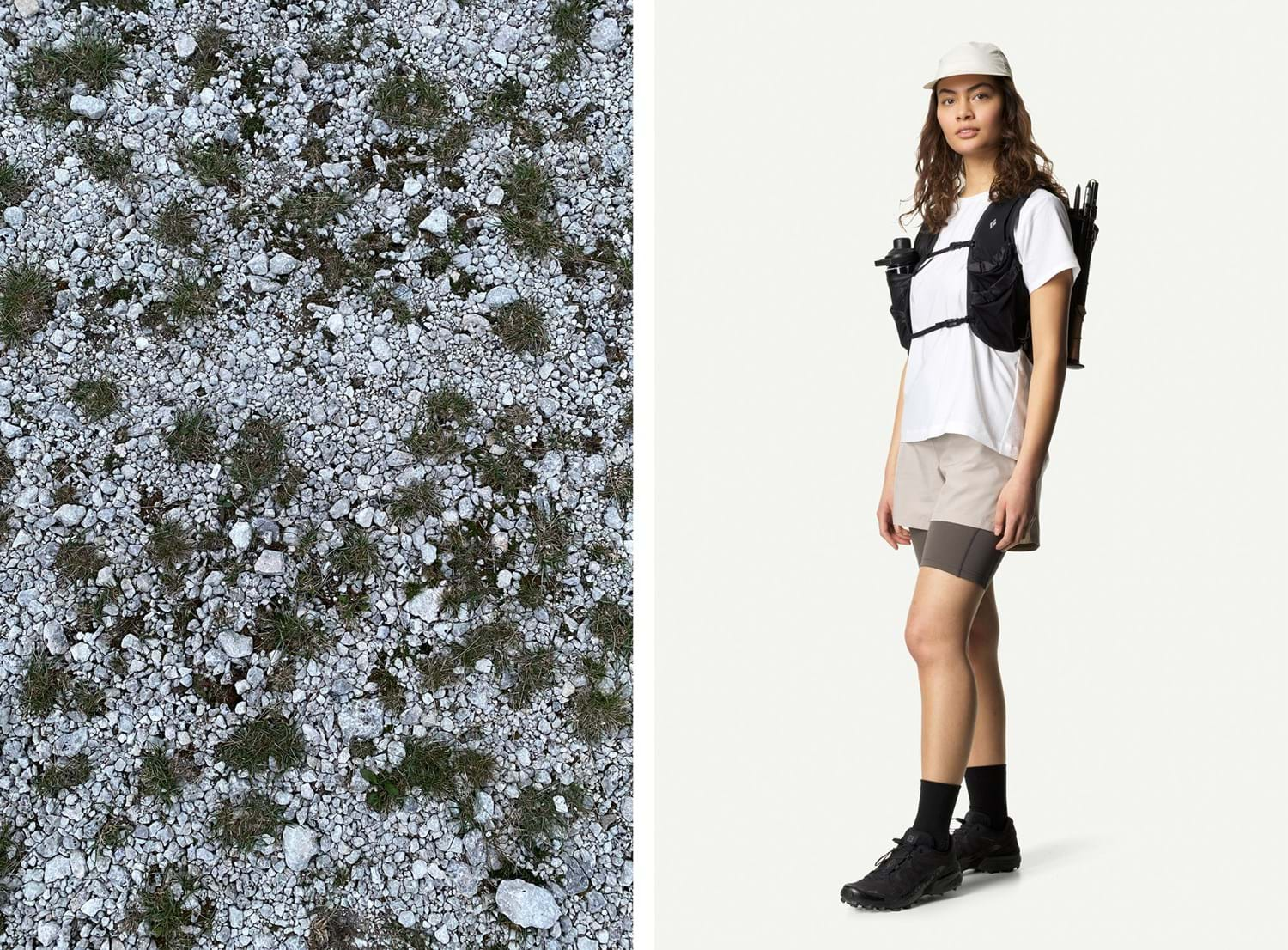 Our designs are minimalistic and stripped from unnecessary details, just like nature itself.
Designer's checklist
In a world overflowing with cheap gadgets and fast fashion, there are some things that last. That cease being items in your drawers and instead become lifelong companions. Items that by their quality, functionality and style simply don't need to be replaced. But how do you make those lasting items? When it comes to technical sportswear, we have identified a number of questions that we ask ourselves before putting anything into production.
Does this product deserve existence?
Will it last long enough?
Is it versatile enough?
Will it age with beauty?
Nothing added that isn't needed, right?
Will it be easy to repair?
Is it durable enough for our rental program?
Do we have an "end-of-life" solution?
Less is more
Our product philosophy is centered around long lived products, versatile performance and minimalist constructions. Versatile product performance enables a smaller and smarter wardrobe for the end user and one that creates possibilities rather than limitations, resulting in happier end users and greater resource efficiency on a systemic level. Our designs are minimalistic, stripped from unnecessary details and simple by construction. The result is beautiful aesthetics, a longer product lifetime and easy repairs.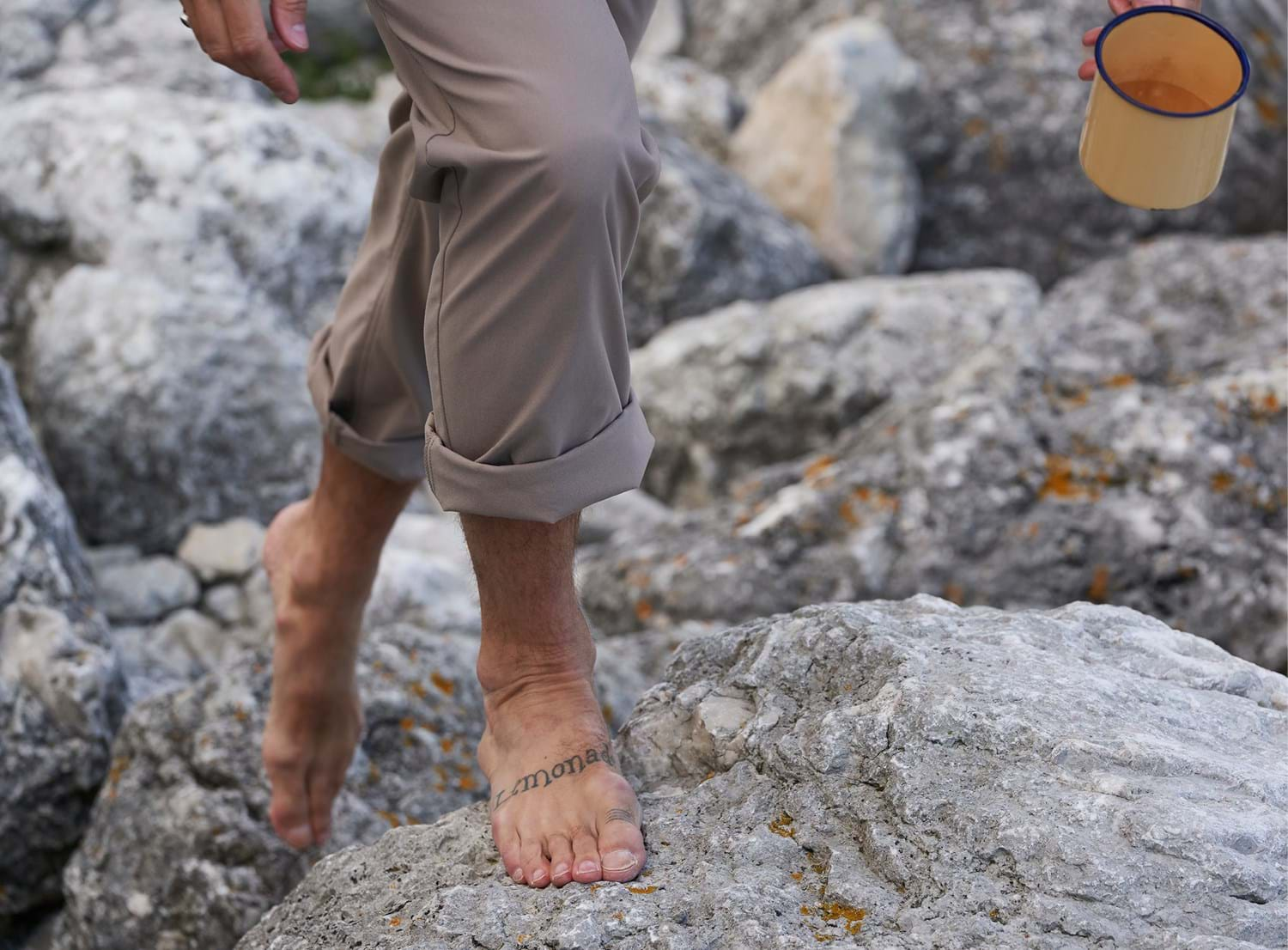 In order to design circular product life cycles, we keep the raw material as pure as possible and never mix natural and synthetic fibers.
Circular materials
In order to design circular product life cycles our policy is to keep the raw material as pure as possible and never mix natural and synthetic fibres. Instead, we blend wool with other biodegradable fibres, such as silk and lyocell Tencel, making the products both recyclable and biodegradable. Similarly, we mix a synthetic polymer with other synthetic polymers when performance requires it. This policy and methodology is based on current recycling technologies as well as promising technology development. If and when there is a technology breakthrough that motives a policy change, we will act accordingly.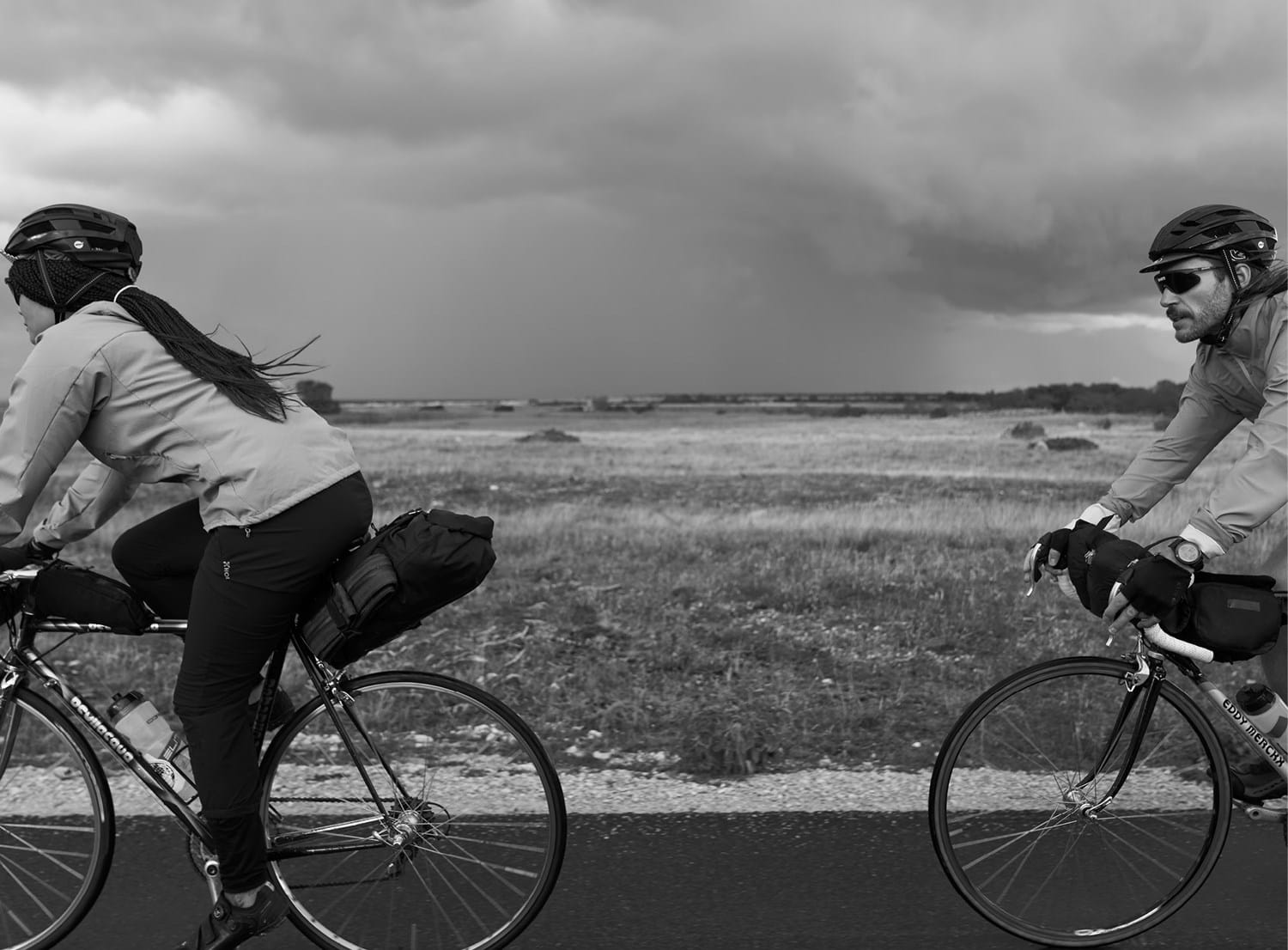 Extending product lifetime
Besides uncompromising product design, we extend product lifetime by inspiring, assisting and guiding our customers to better product care. We do so by providing repair service and by offering Reuse, our second hand Houdini sales platform in our own stores.
Explore our product care guide
Product as a service
We believe sharing garments and product services could and should play a larger part as an alternative to regular consumption in the near future. The conventional way of selling and consuming goods has created business models and behaviours that are unsustainable and often unattractive for all stakeholders involved. Our Rental service has been in place for five years. It's a great way of providing access to products as an alternative to ownership and to make life simpler for the end user while reducing the need for resources. Looking ahead we will soon make rental available online and through selected partners. In parallel, we are developing additional product-as-a-service-solutions to be launched within the next couple of years.