Since the early nineties when Houdini started to evolve from a hidden secret in the climbing community into a company, responsible business has been our way. With the passion, determination, planning and execution of mountaineers, we took on the challenge of designing our business to become a force for good. Never compromising. Always smiling (almost).
Our purpose and vision is about inspiring and enabling mankind to reconnect to nature, to lead a healthier and happier lifestyle in partnership with nature, to evolve as individuals and form a prosperous society on a thriving planet, for us and future generations. This is why we work hard to provide state-of-the-art products and services designed for the great outdoors. This is why we innovate and develop technologies that work with nature rather than at the expense of it. This is why we connect and build our community together with conscious, active and engaged people like ourselves worldwide.
We intend to go 100% circular with nature as the blueprint for our circular principals.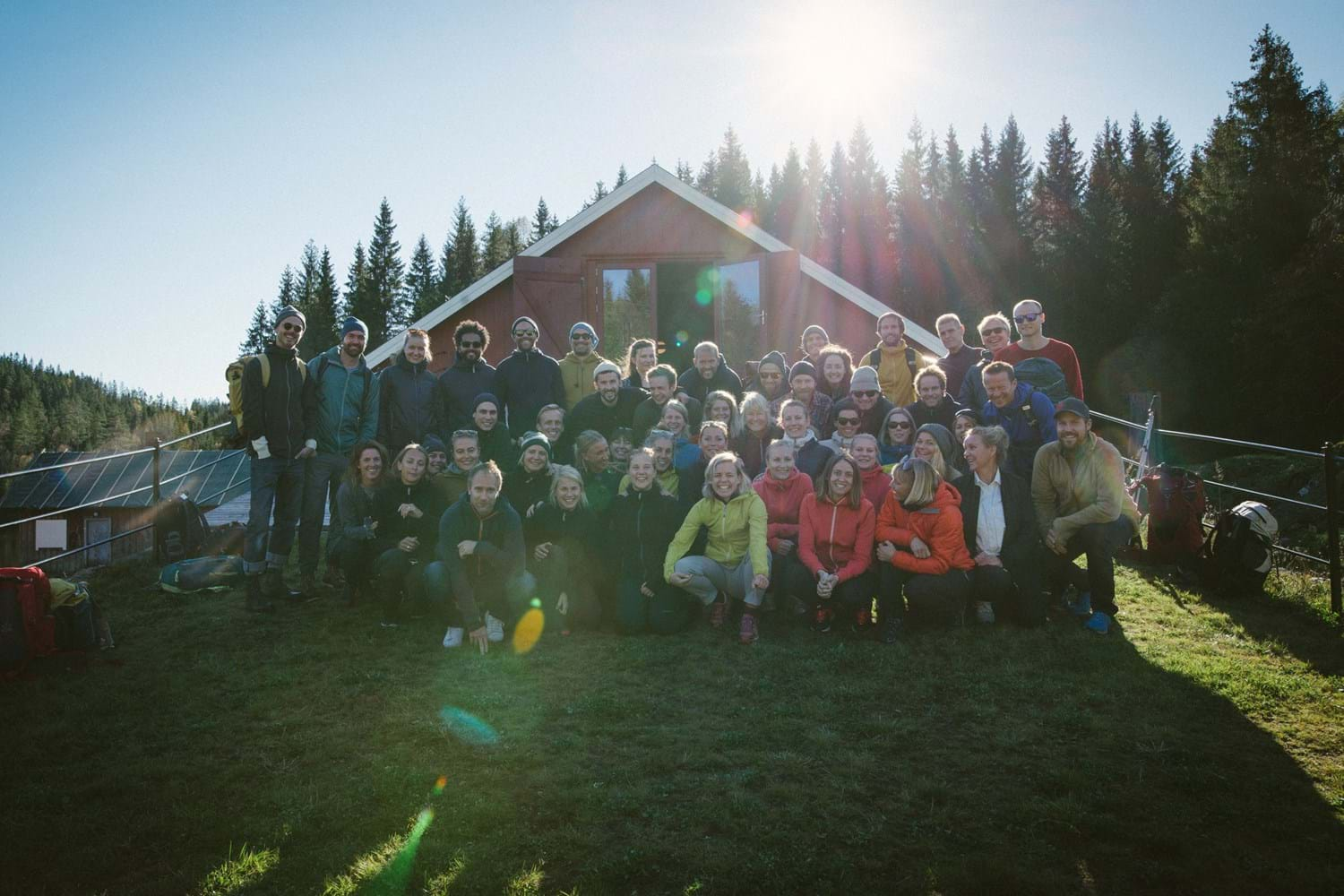 Co-creating our roadmap
At the end of 2016 we finalized a roadmap for our journey ahead. The final details to the plan, including some big, hairy and audacious goals, were co-created by the Houdini team and a selected few inspiring dreamers, thought-leaders and change-makers in the beautiful nature reserve Nordmarka, just outside Oslo in our neighboring country Norway. Norway is where a group of Norwegian mountaineers and philosophers, among them Nils Faarlund and Arne Naess, had written the Stetind Declaration fifty years earlier, in 1966. Read about it here. It brilliantly manifesting the need for a deeper and more harmonious relationship between place, self, community and the natural world and the urgency for society to change course. Here we were, fifty years later, contemplating on the state of the planet and the prevailing lack of willpower, guts and action to change course, while realizing the untapped potential, vast opportunities and abundant value the transition would make possible. We left Nordmarka with a bold plan and a promise to ourselves that will keep us busy the next few years.
We left Nordmarka with a bold plan and a promise to ourselves that will keep us busy the next few years.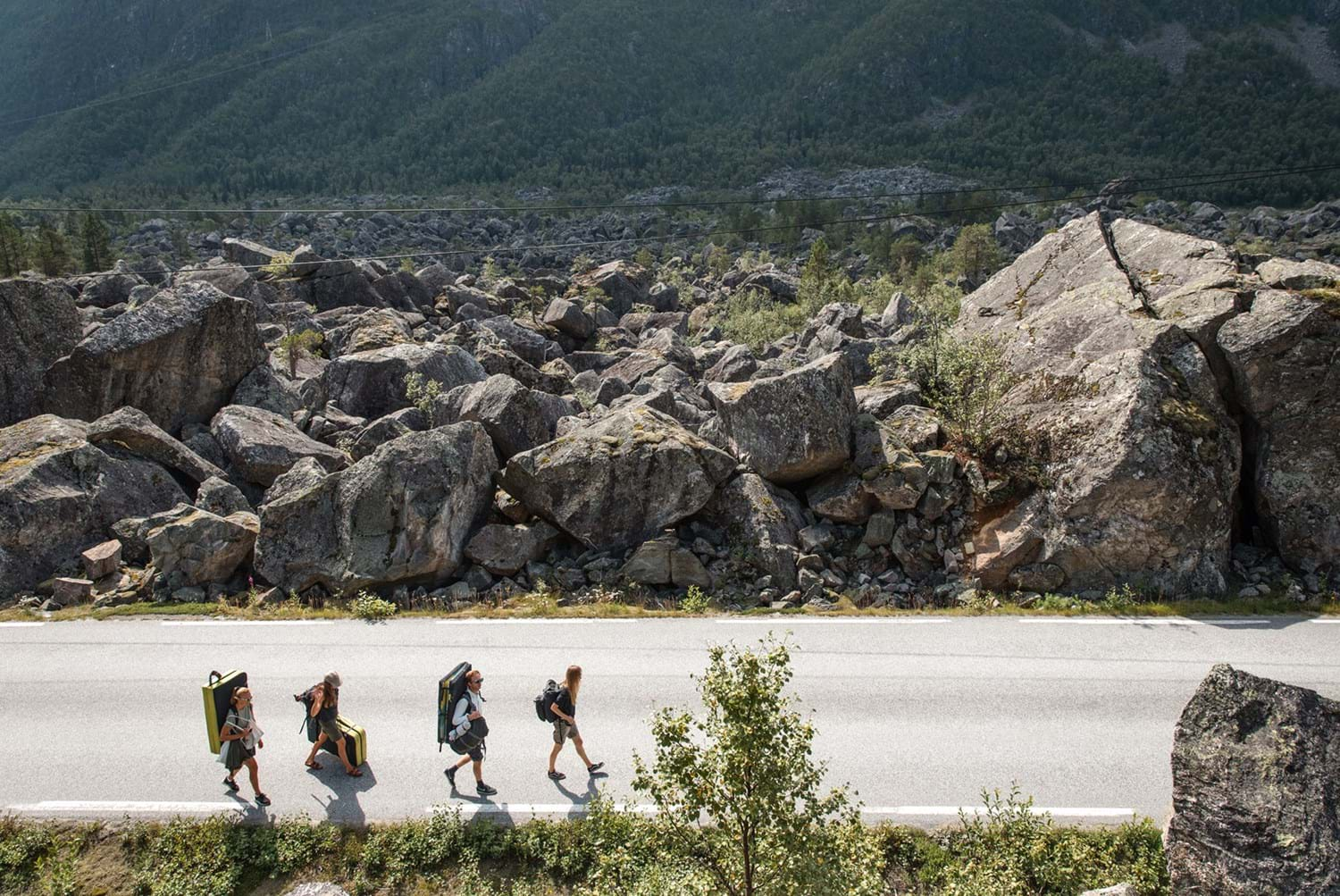 Our roadmap for the future
We choose to see the natural resources we use as resources borrowed from the planet and Houdini as the custodian of these, responsible for handing them back to the planet and future generations in good shape. Therefore we intend to go 100% circular with nature as the blueprint for our circular principals.
By 2020
100% of what we have identified as transitional fibers will be transitioned into recycled alternatives.
By 2022
100% of our products will be circular – made from recycled or biodegradable fibers and recyclable or biodegradable at end-of-life.
We will have initiated the use of novel regenerative textile fibers such as ocean, land and air PCR waste.
We will have designed a next generation industrial symbiosis solution turning waste into resource.
We will provide 100% value chain traceability and transparency.
By 2030
100% of our value chain and our entire eco system will be circular.
0% of our resources will be taken from the earth's crust.
We will have eliminated the concept of waste throughout our value chain.
+20% of our textile fibres will be novel regenerative, such as ocean, land and air PCR waste or from next generation industrial symbiosis solutions turning waste to resource.
100% of raw materials used for trimmings, dyestuff, process and treatment chemicals in our value chain will be recycled or renewable.
We will have eliminated our contribution to micro plastics.
100% renewable energy will be used across our value chain.
We will move beyond net zero towards a regenerative system in symbiosis with nature.
By 2066
Celebrating the 100-year anniversary of the Stetind Declaration and the 50-year anniversary of the Houdini roadmap towards 2020 and beyond, we have disrupted the old and co-create a new system
Our core values of doing good, playing hard, pushing boundaries and having fun form keel and rudder in business
Nature and human society are once again in harmony and life can flourish.