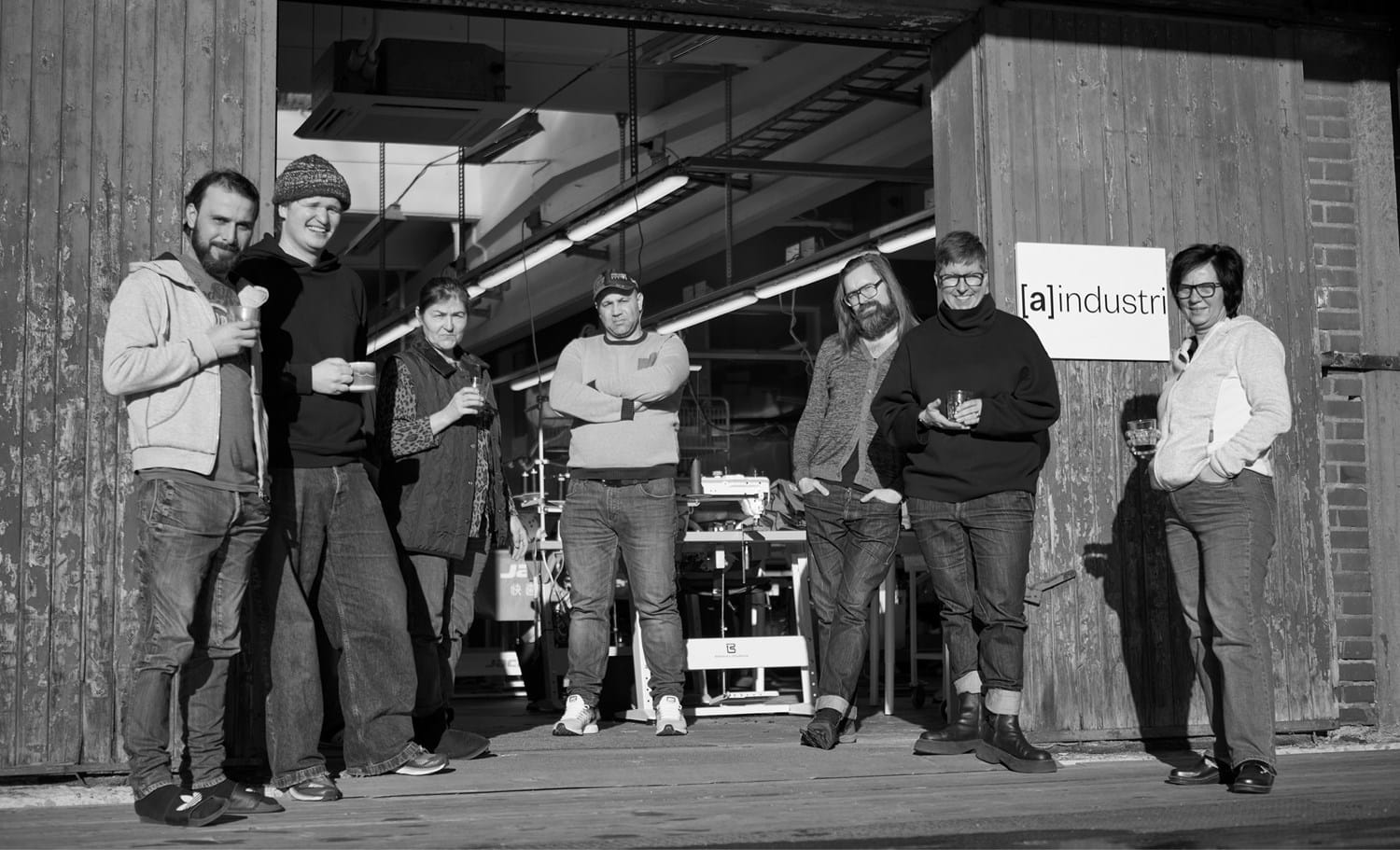 [a]industri
[a]industri is a small but progressive garment factory leading the way in responsible and innovative garment design and production. The factory uses cutting-edge technologies to produce garments and foster craftsmanship through the integration of 3D technology and the adoption of new business models.
The team includes fashion designers, skilled machinists, cutters, pattern makers, and digital designers from six different countries, all working towards a common goal of financial, social, and ecological sustainability.
Rickard Lindqvist and Johanna Wirell oversees the operations, with Johanna responsible for client relations, project management, and purchasing, and Rickard focuses on design, research, and production techniques.
Visit the factory at [a]industri.com