Besides the environmental benefits, Polartec® Power Air™ Lightweight excels as a performance fabric. The encapsulated air pockets trap the heat from your body and provide great insulation. The smooth, stretchy fabric is easy to layer, making it relevant all year around for everything from climbing expeditions in the spring to skiing in the winter. The knitted face fabric is enforced with a polymer treatment that makes it highly durable and resistant to snagging and abrasion. It's a fabric made for serious adventures and will last for many years of hard use.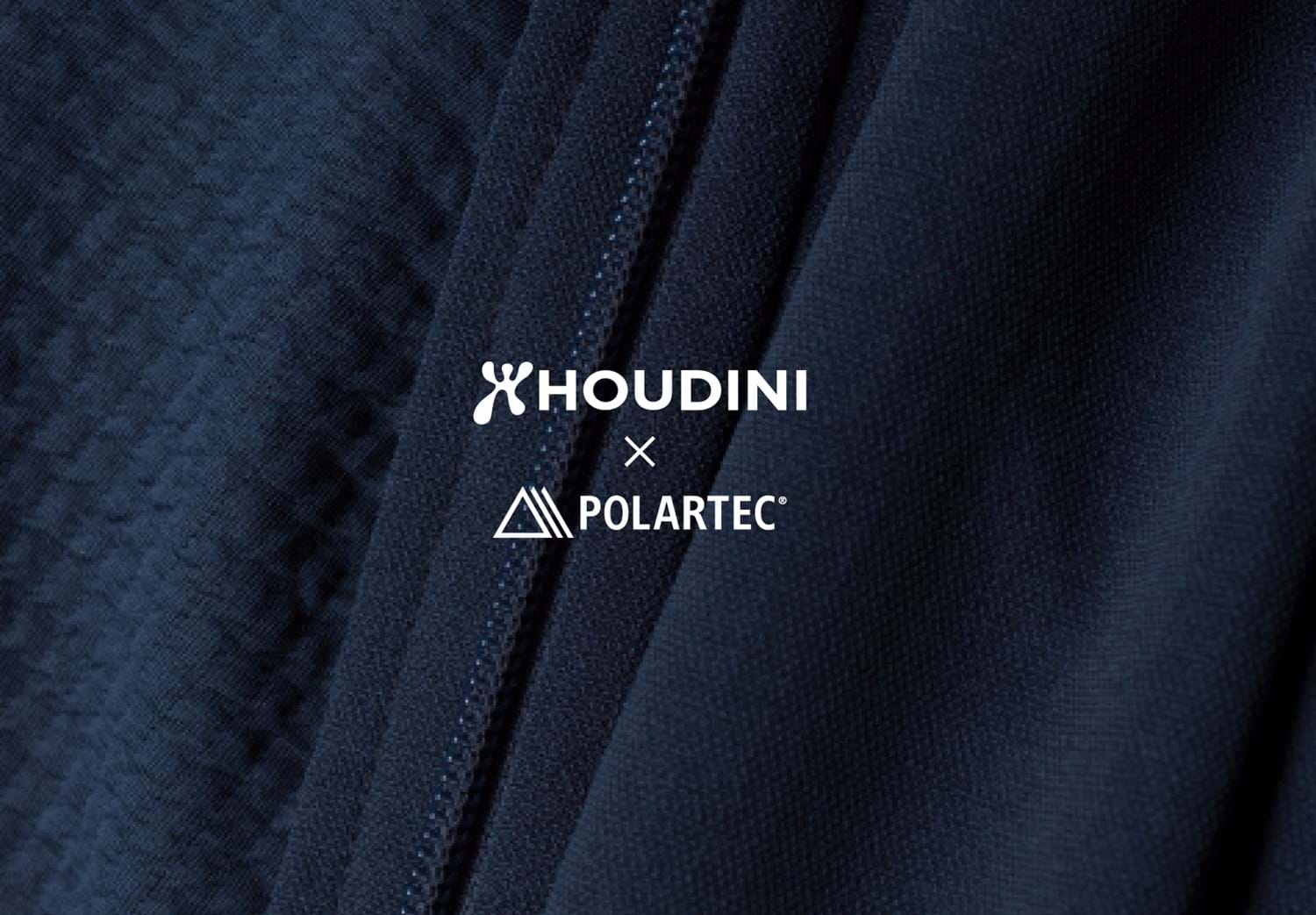 Transforming the outdoor and textile industry is a complex task and depends on many factors working together: Better product design, responsible consumption, new ways of doing business and policy decisions that support a new system. And textile innovation has a big part to play. Polartec® Power Air™ Lightweight is the start of a new generation of sustainable performance fleece fabrics.
Mono Air Houdi is the first garment from Houdini featuring the new Polartec® Power Air™ Lightweight, but it won't be the last. We also see a huge potential for other players in other fields to use this new breed of fabrics to transform their design and products and this is the reason why we decided to share the design work and ingredients of the garment with the public. Polartec® Power Air™ Lightweight is a game changer within sustainable performance fabrics. Hopefully the Mono Air Houdi will merely be the first example in a new wave of anti-shedding, circular textile products.
Do you have more questions or want to explore making your own products in Power Air Light?
Get in touch with Polartec here.