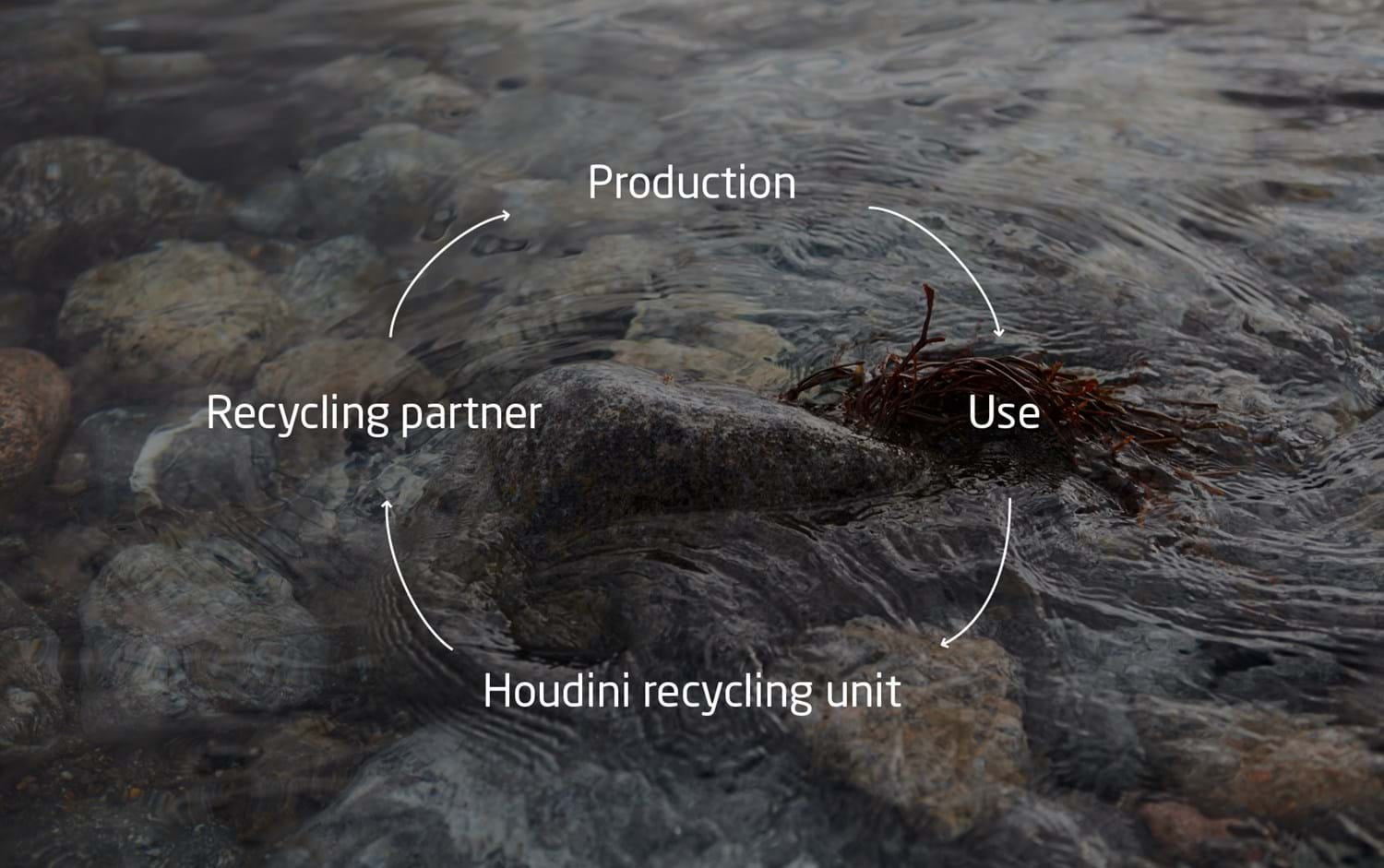 Closing the loop with a take-back system
Besides making circular garments, it's essential to have a system in place to recycle them. Few regions have public recycling systems for textiles (because not so many textiles are recyclable). At Houdini, we have a recycling system with recycling units in all our own stores and at many retailers. We collect all garments and then send them forward to our recycling partners. We accept all worn-out Houdini garments, even the ones that are not recyclable at the moment. We will make sure nothing goes to waste and that the raw material can be used for new products. If you have a Houdini garment that is not recyclable, you can still return it. Recycling solutions are developing and we don't want to destroy any potential resources.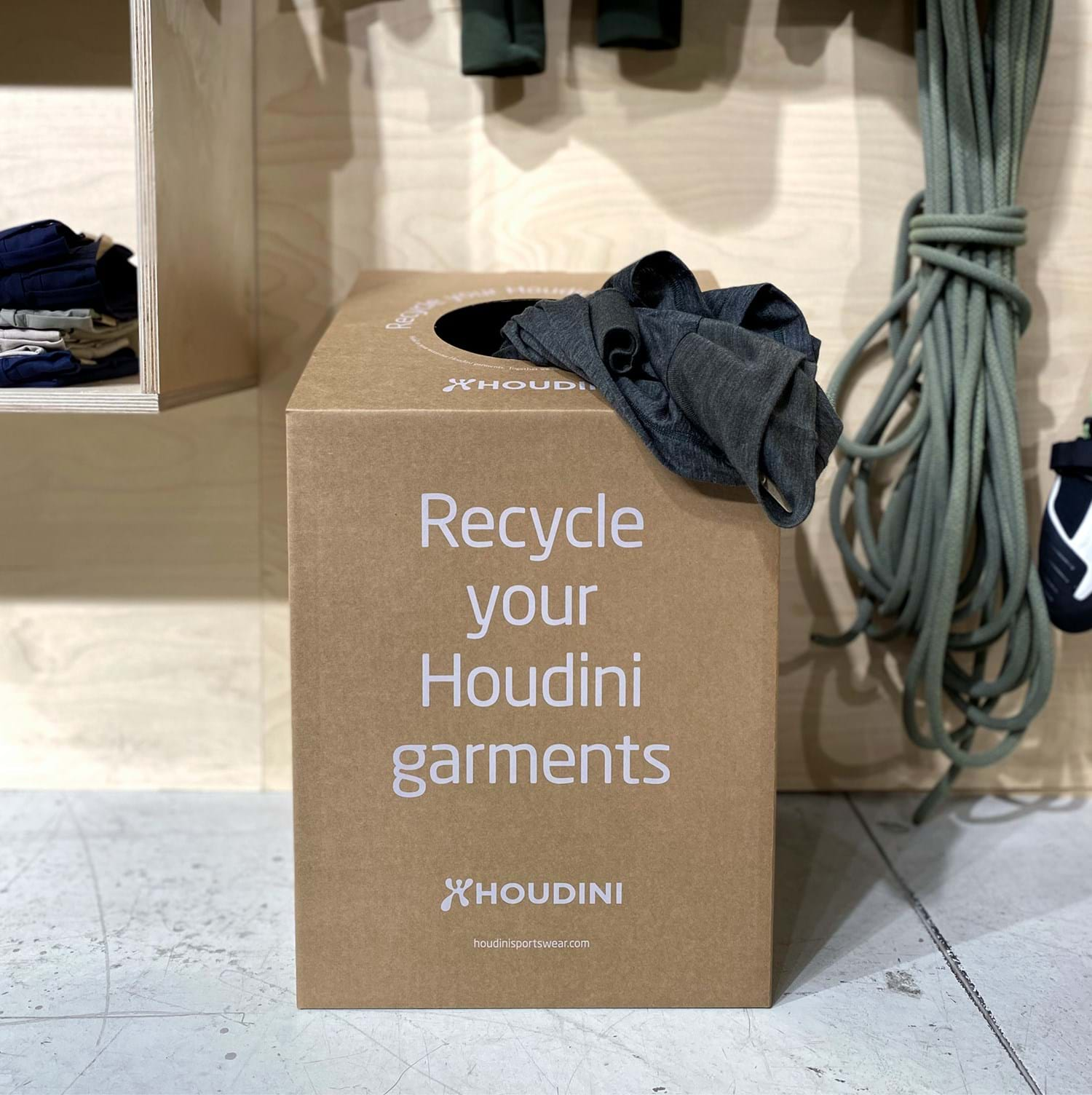 Longer lifespan to slow down the wheel
Product lifespan is extremely important in a circular design system. All production has an impact and circular materials have little benefits if we keep producing and consuming products in the fast pace as we do today. As producers we need to build a business based on long lasting garments, not fast trends and disposable products. As consumers we can contribute by buying less, buying better and caring for the things we have.
Do more with less
As we saw previously in the model for the environmental impact of a wardrobe, size of wardrobe is an important factor. Therefore it's important for us to design products that enable our customers to have a smaller, smarter wardrobe. Our garments are wearable multitools that lets you do more, experience more but still use less garments. We design our garments to work for as many different activities as possible and feel right into as many different contexts as possible. We believe that a well designed garment can work just as well for biking, business meetings or boulder climbing.
Contact the crew:
Jesper Danielsson, Head of Design
Malin Wetterborg, Textile engineer