How products are designed is essential, but we also need to look at the bigger picture: How we design our entire business. We see that the linear model where the ownership of goods are sold in a one-way direction will be phased out. Instead we see a circular system where the customer pays for access to a product. Products will be transformed into services.
A product must be seen as a part of a bigger system, and that system is what we are trying to redesign.
Circular business models
The vast majority of a product's environmental impact takes place in the production, and this way we can grow our business without constantly extracting new resources. It's a way to drastically reduce our environmental impact and at the same time offer smarter ways to access our products. A product must be seen as a part of a bigger system, and that system is what we are trying to redesign. We currently run four business model innovation projects: Rental, Subscription, Reuse and Repair.
No clothes deserve to be abandoned
Product-as-a-service: Rental and Subscription
Rental and Subscriptions are two separate services. Rentals are short term leasing for a week or a weekend. Subscription is the full access to a Houdini wardrobe paid by a monthly fee. We have offered rentals since 2012 and subscription has been run as a local pilot project in Stockholm during the winter of 2018/19. Both initiatives go under the concept of product-as-a-service. By renting out gear instead of selling, we can provide our customers with gear for each adventure without the hassle of washing, fixing or storing it.
The environmental benefits of product-as-a-service
There are many benefits of this new perspective on business. From our perspective, there are two main differences from the conventional linear business model:
We own the products and the responsibility
This basic fact changes many things. The first is that our products are more profitable the longer they last. In the linear business model, companies make money when products wear out and need to be replaced. In a product-as-a-service system, the economic incentive lies in making products last as long as possible: To design them better from the start and service them throughout the lifespan. This model is already in place in some industries but not in textiles and clothing. The other benefit of us owning the products is that we can ensure that the garments go back into the circular system when they are worn out, instead of relying on end customers returning garments to us.
Decoupling economic growth from resource extraction
When we sell access to a product instead of ownership, we can grow our business without necessarily making more products. New products of course have to enter the system, but it is no longer a 1-to-1 relation where one new transaction means the production of one more product. The biggest environmental impact of a piece of clothing lies in the production. If we can make better business without having to make more garments, we are on the way to a revolutionary change on a system level.
A business model based on sharing makes sense in so many ways.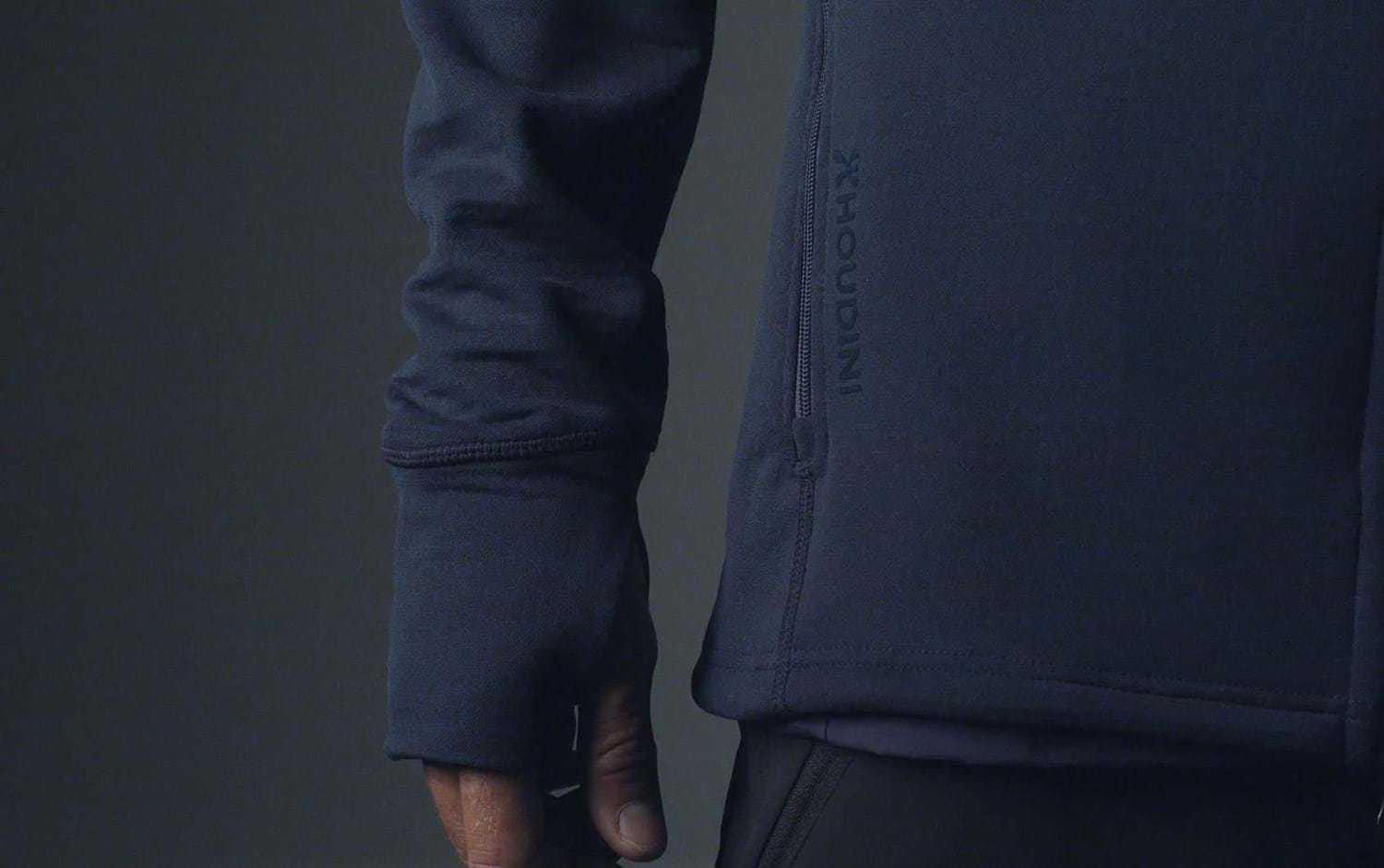 Rent Mono Air Houdi
You can of course rent Mono Air Houdi.
This is how it works:
Call or email one of our rental shops with your booking.
Pick up the garments in that shop before you take off on your adventure.
Hand them back to the same place when you get back.
We wash the garment and hang it up for someone else to rent.
If you want to purchase your garment, the rental price is deducted from the total.
Rental shops:
Houdini Hub Stockholm, +46 (0)8-30 20 60, shop.norrlandsgatan@houdinisportswear.com
Houdini Hub Göteborg, +46 (0)31-16 15 00, goteborg@houdinisportswear.com
Houdini Hub Oslo, +47 (0)922 59 784, oslo@houdinisportswear.com
Houdini Hub Åre, +46 (0)647-66 50 50, are@houdinisportswear.com
Prices:
1-4 days: 325 SEK / NOK
5-8 days: 400 SEK / NOK
We only offer rental of the Mono Air in our rental shops in Sweden and Norways at this time. Hopefully, we can scale up the system with online rentals soon.
Contact the crew:
Gustav Hedström, Head of Product-as-a-Service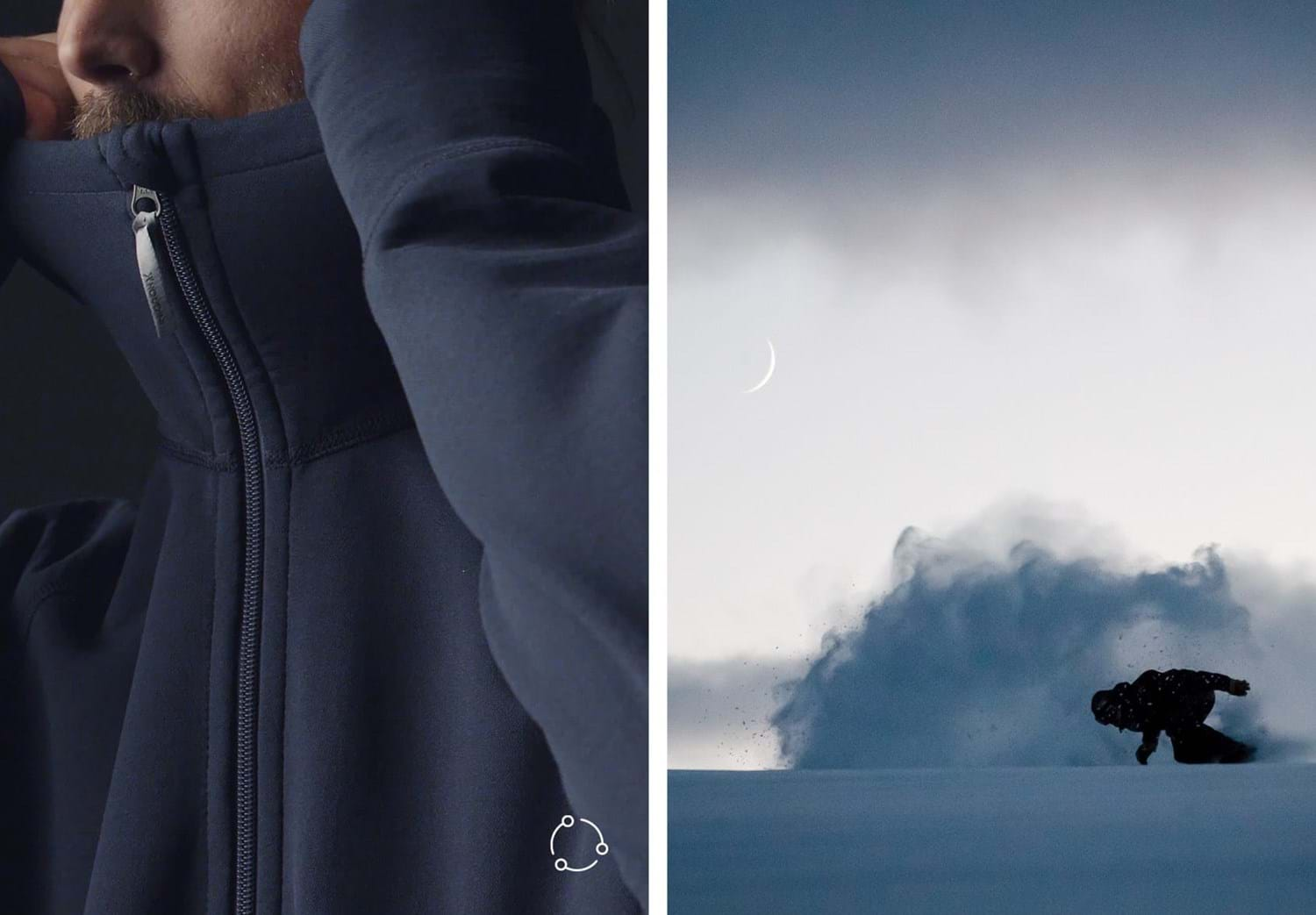 Reuse
Reuse is a marketplace for buying and selling used Houdini garments: In stores, in our webshop and on Instagram. Our clothes are made to last and they often have much to give when the first owner stops using the garment. This is our way of giving them a new life. By extending the garment lifespan, we reduce the need for new production and therefore reduce the overall environmental impact. The most sustainable garments are the ones never made. With Reuse we generate new business opportunities and offer customers the gear they need without having to produce any new garments. Instead of selling products in a linear system, Reuse is a service that enables products to rotate in a circular system.
Repairs
As previously stated, the majority of a garment's environmental impact comes from the production. The single most effective way to reduce environmental impact is to prolong the lifetime of garments and therefore reduce the need for new production. We offer repairs on all damaged Houdini garments, sometimes under our warranty and otherwise to a small cost. Selling repairs is also a way to approach a product-as-a-service concept on already sold garments. Read more about repairs
Contact the crew:
Gustav Hedström, Head of Product-as-a-Service