As a smarter alternative to normal consumption, we offer services that let our customers access our products in new ways.
At Houdini, we constantly work to reduce the overall environmental impact of textile consumption. One part is designing products with a smaller impact, but we don't stop there. We also work to design a whole new system that lets our customers use our products but still consume less. The basic idea is to share garments. To provide access to our products without having to buy them, but also to extend the lifetime of product you've already bought.

Another effective way to lower your environmental impact from clothing is to use your existing garments longer and buy less new. We take great pride in helping our customers extend the lifetime of their Houdini favorites. We want to celebrate the beauty of used garments and the smartness of making the most out of what you have.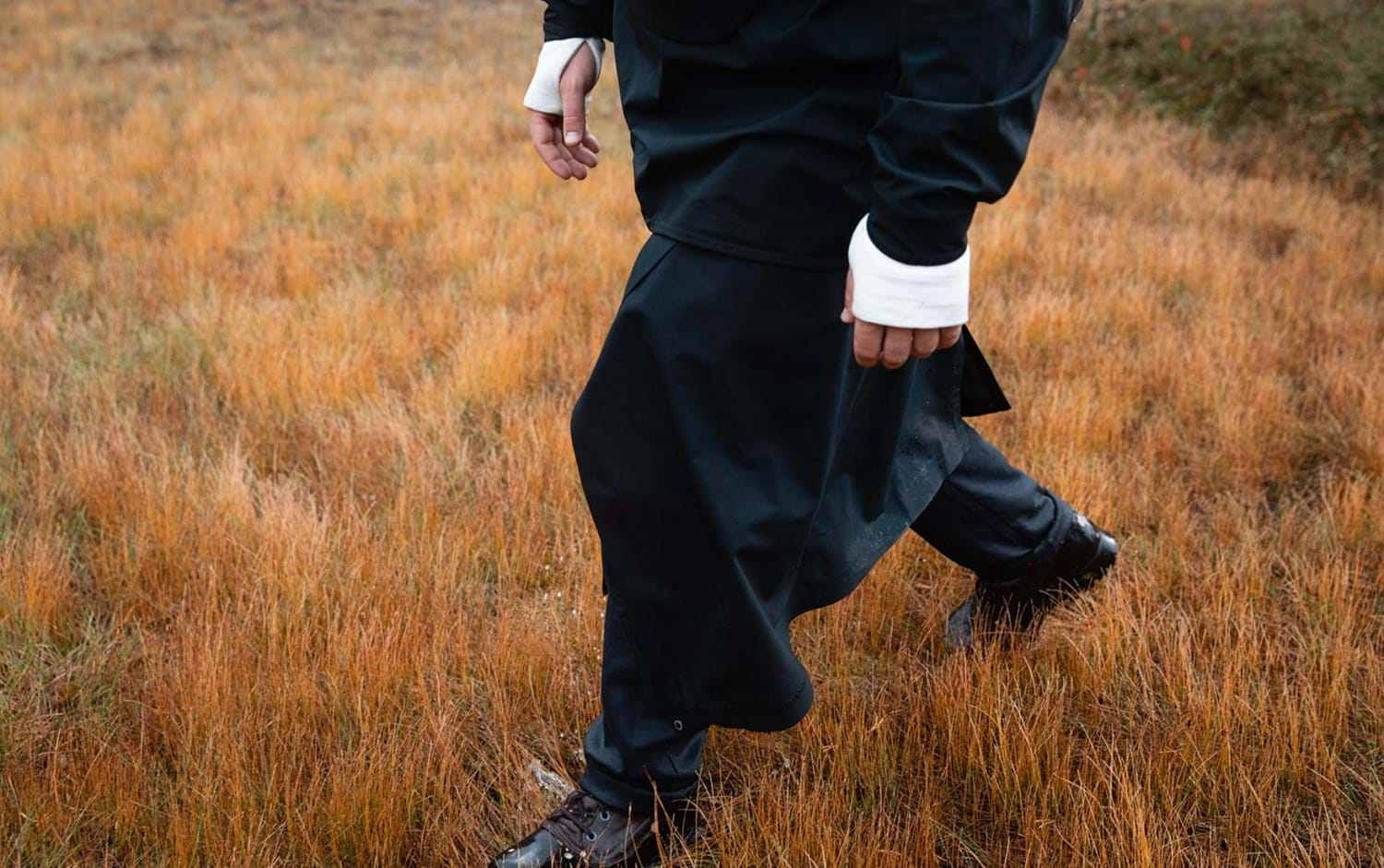 From an environmental perspective, the benefits are perhaps even more striking.
Rental
We have offered rentals since 2012 and it's growing quickly. Access to the latest state of the art clothing. Not having to own, store and care for the garment when you don't use it. Having a flexible wardrobe and always being right equipped for your adventure. From an environmental perspective, the benefits are perhaps even more striking. We can provide access to our products for more users without having to produce more garments. Rental just makes sense from all perspectives.
Reuse
With Houdini Reuse, we have created a marketplace for used Houdini garments: In stores, in our webshop and on Instagram. Find unique, top condition Houdini garments or give your old garments new life by passing them forward to a new owner. No clothes deserve to be abandoned.
Repair
Long lasting products is at the heart of the Houdini design philosophy. If any part of your garment breaks before the garment itself is worn out, we will repair it for you free of charge.