Natural materials in clothing can be many things: The cotton of your denim jeans. The wool in your base layer. The silk in your evening dress. Your grandmother's fur coat. All these materials are natural but still very different. Natural fibers can be fantastic performance materials, but also terrible. They can be produced sustainably but also be environmental villains. Despite all their differences, there is one thing they all have one thing in common: They are all biodegradable.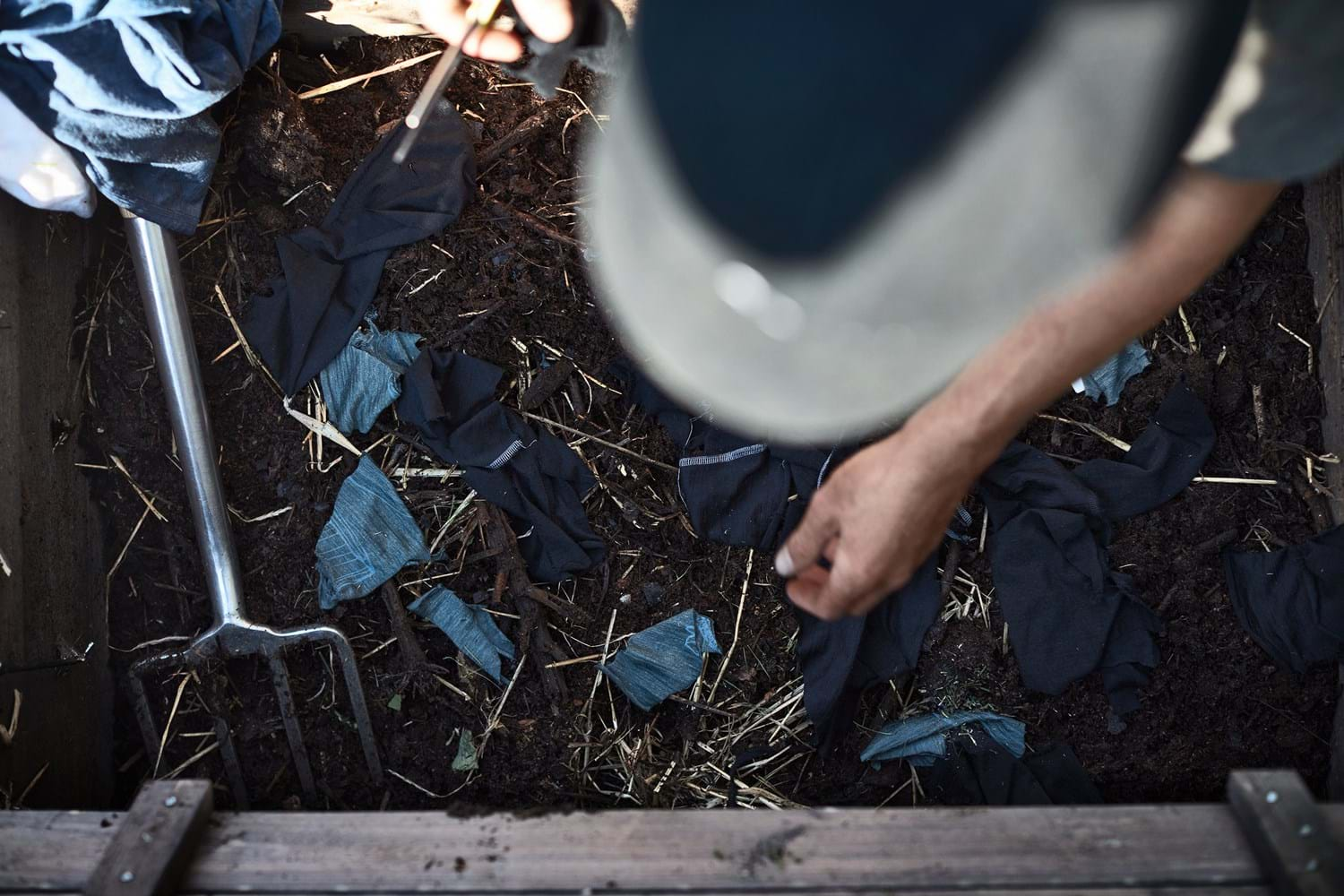 Nature is circular
We design our clothes circular from the start. This means that we use either synthetic fibers that are recycled and recyclable or natural fibers that are inherently biodegradable. We never blend naturals and synthetics, because then they can be neither recycled nor decomposed. We see the resources we use as borrowed from nature and it's our responsibility to make sure they can be given back. The basic idea of circular design is that nothing should go to waste and millions of years of evolution has already designed an entire system of materials that can break down and become building blocks for something else to grow.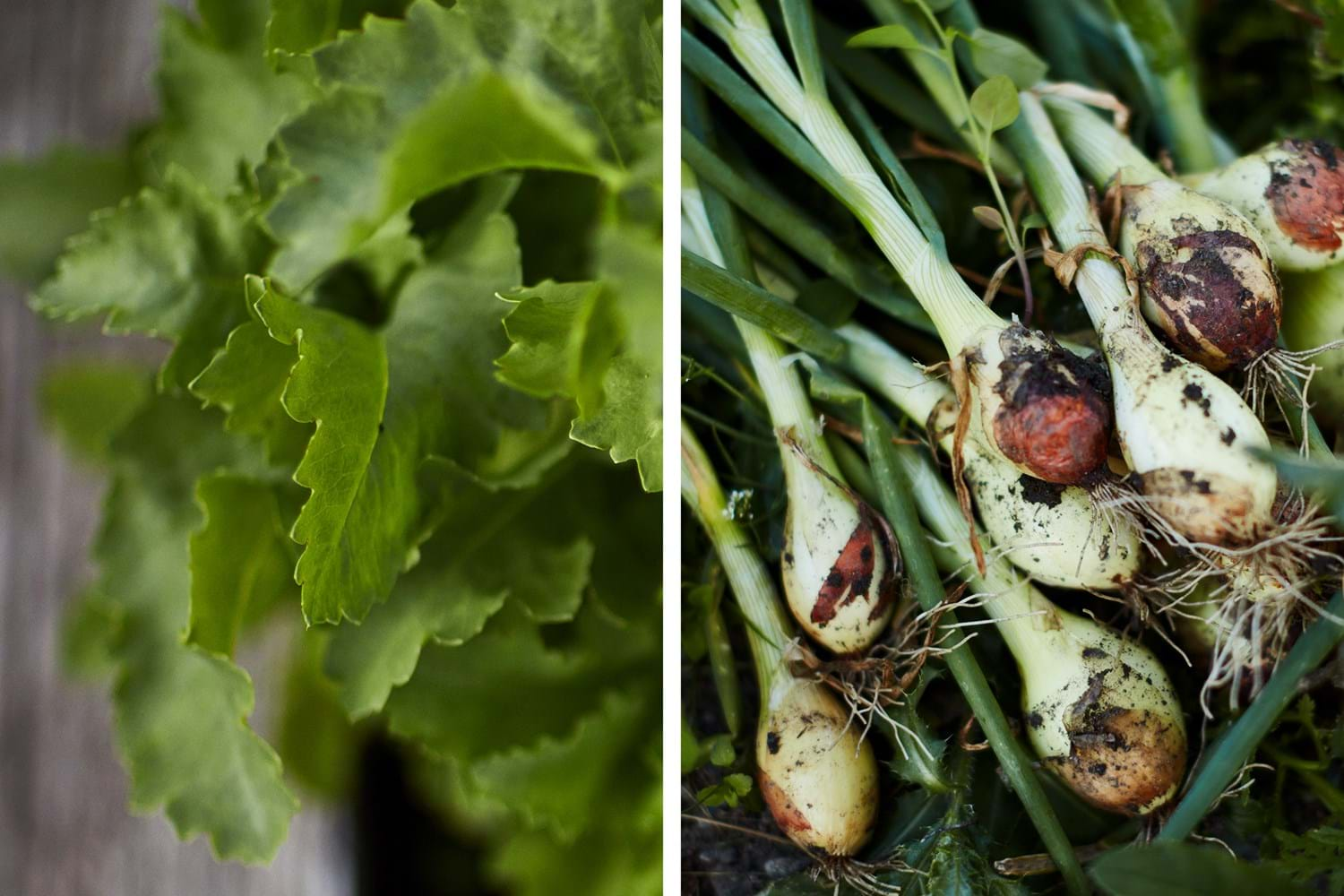 The Houdini Menu
In 2016, we initiated a project to test the purity of our natural garments. We let our wool base layers go through a normal garden composting process. The soil was then used to grow vegetables that ended up on the plates in a gourmet restaurant. From worn out clothes into a fine dining experience. The goal was to show the beauty of circular design and to test if our clothes would actually decompose and leave nothing but healthy soil. Read more about the Houdini Menu project and see the film.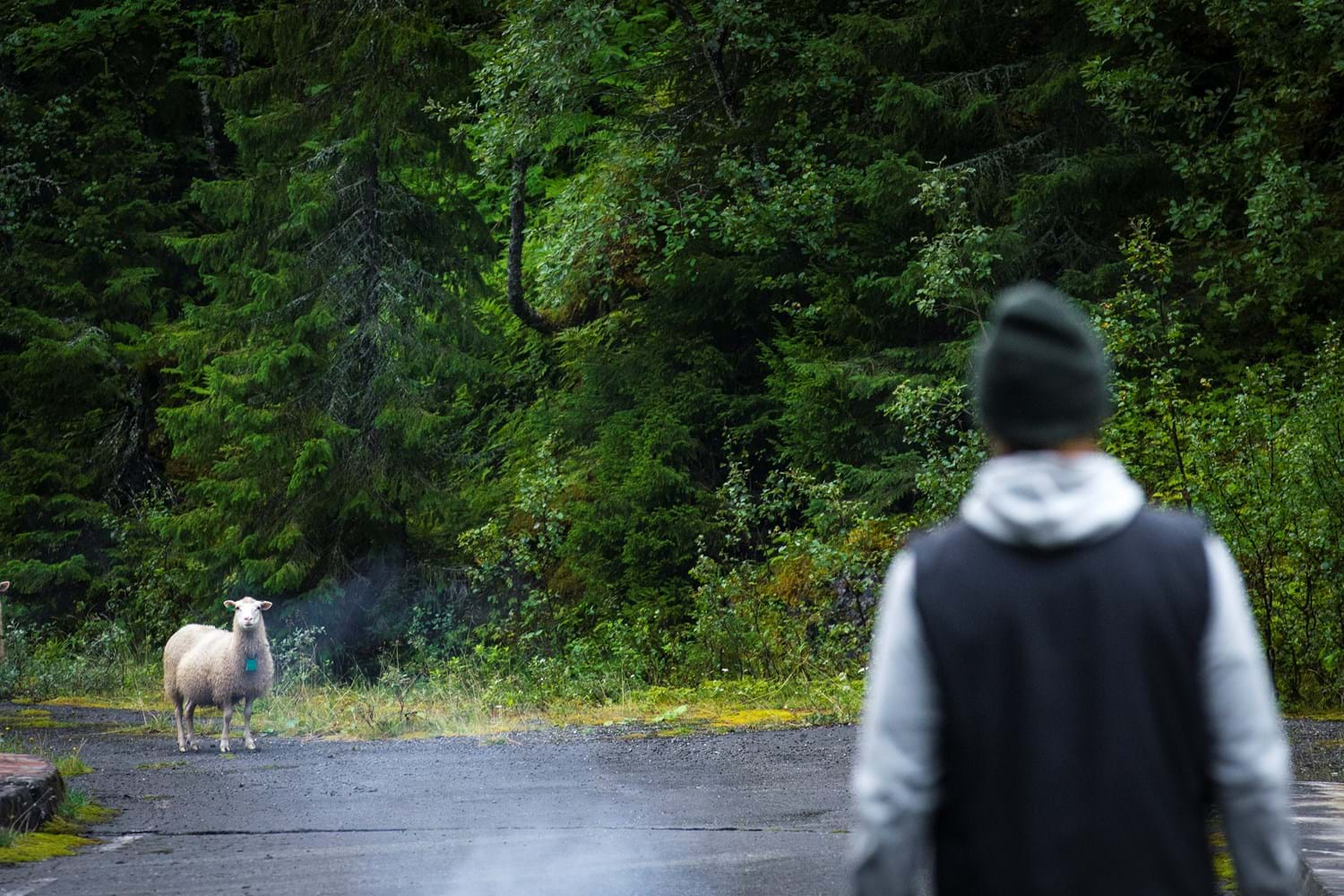 What materials are we using?
When we work with our biodegradable fabrics, we use two fibers exclusively: Merino wool from merino sheep and plant-based TENCEL™ Lyocell. These two fibers have many benefits, both in terms of performance and sustainability.
Merino wool: A fiber with magical qualities
Merino wool is a fiber with almost magical qualities. It provides fantastic insulation on cold winter days but it also feels cool against the skin in the summer. It's naturally antibacterial, keeping the garment fresh longer than any other fabric. It also stays warm even when it's wet. These characteristics make merino wool a given foundation in any natural performance clothes. Anyone from North Sea fishermen to 18th century explorers can testify to the qualities of wool. The wool we use is always traceable and always mulesing free.
TENCEL™ Lyocell: Wear the forest
TENCEL™ Lyocell is a sleek and strong fiber made from cellulose, a natural compound that build up plants and trees. TENCEL™ Lyocell provides a cool feeling against the skin and is highly breathable. It can also take up moisture very well. At Houdini, we use several blends of TENCEL™ Lyocell and merino wool. It gives the wool a nice drape, add texture and acts as reinforcement is some material constructions. TENCEL™ Lyocell is produced in a very sustainable way, using fast growing FSC certified trees. The chemicals and water used in the production can be reused and circle back to a rate of over 99%. TENCEL™ Lyocell is produced in Lenzing, Austria and marked with the EU Ecolabel.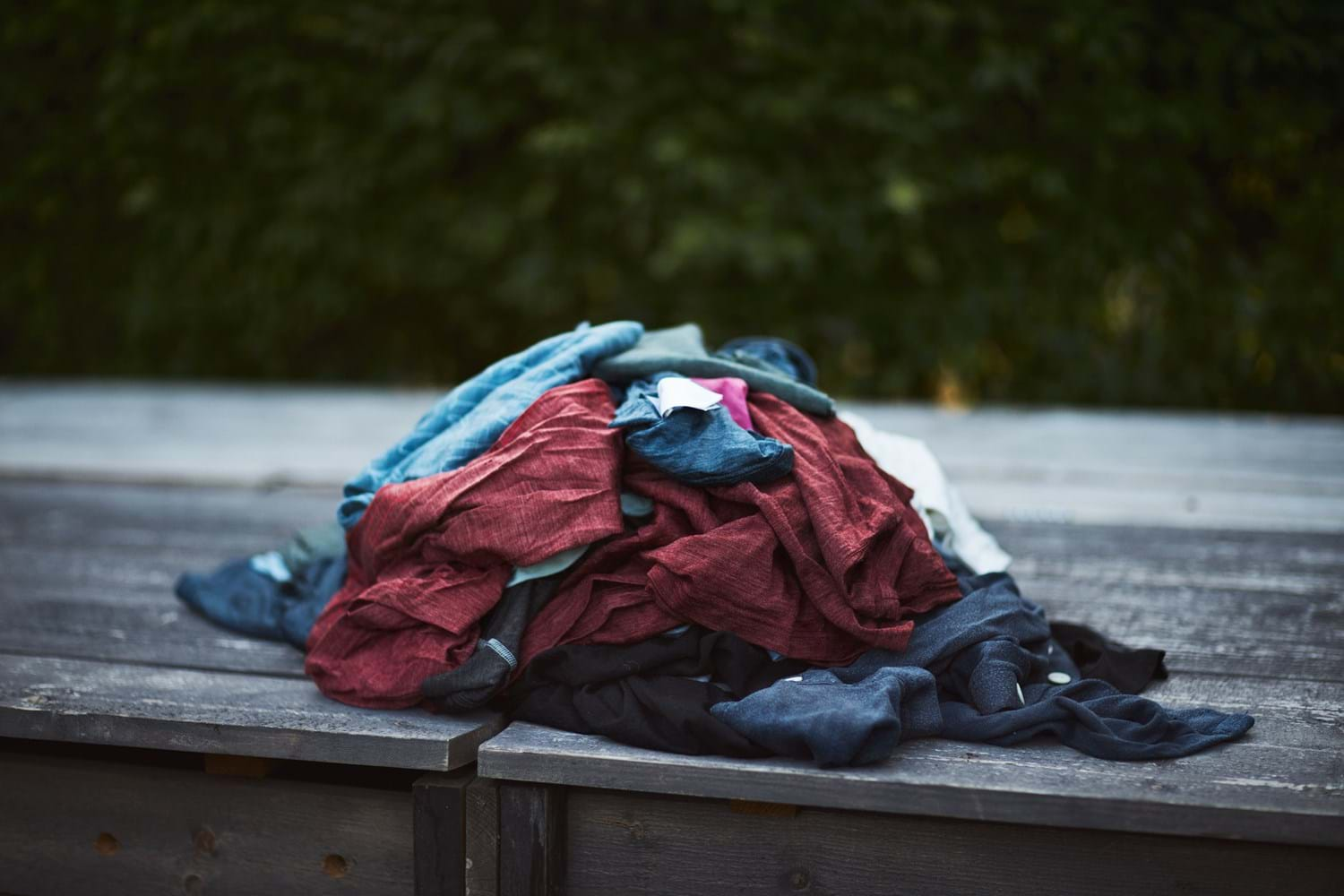 Nature and technology are not enemies
The share of our collection that consists of natural fibers is increasing, but we're not talking about going "back to nature". Natural fibers are constantly developed using new technology and the new wool fabrics look like nothing we've seen before. Everything from our light, densely woven Wool Shell to the highly breathable and airy Wooly Treemerino. We all have to question the old truths about wool and other natural materials.
Natural fibers are constantly being developed using new technology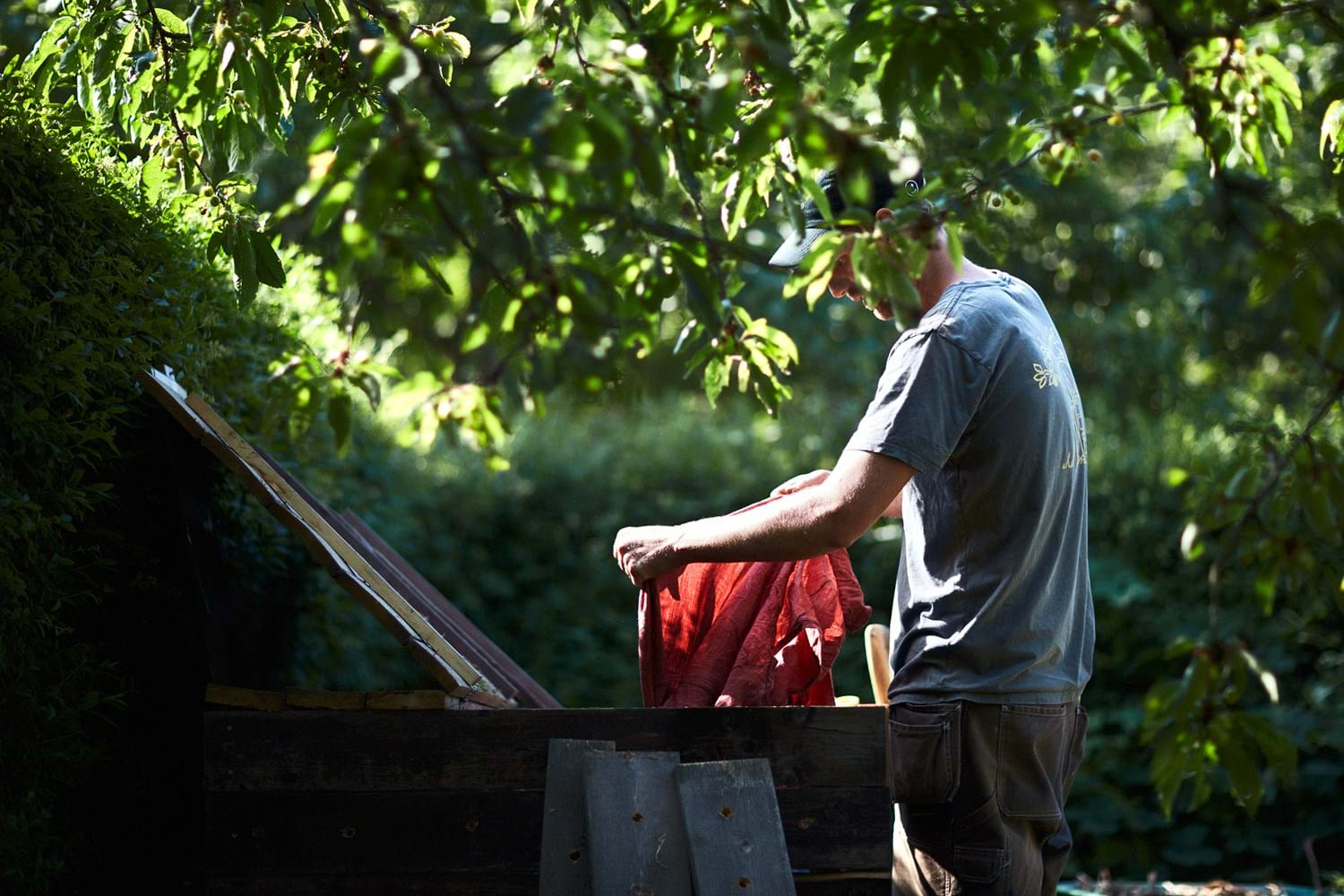 Are natural fibers more sustainable?
We wish we had an easy answer but it's hard to say anything in general. If natural fibers are not blended with synthetics, they are biodegradable which means that they don't contribute to plastic waste or microplastic pollution. But if we include other environmental issues like climate change, water use, chemical use, land use, ocean acidification, overfertilization or biodiversity, the image becomes more complex. Add animal welfare and work environment and we have a jungle that's hard to navigate even with the best intentions. There can also be big differences between different producers of the same raw materials. Read more about the environmental impact of different fibers in our Planetary Boundaries Assessment, page 49-55.
Natural fibers are sometimes more sustainable than synthetic and sometimes not, depending on what you look at. But including raw materials, production, transportation, usage and disposal, all textile production has environmental impact. That's why we design our products to last as long as possible and that's the reason why we offer clothing rentals, second hand sales and repair services. The bottom line is that regardless of what raw materials we use, we need to use the resources as carefully as possible.
Natural fibers can return to nature as long as they are not blended or treated with synthetics or treated with hazardous chemicals.
End of life solutions
Natural fibers can return to nature as long as they are not blended with synthetics or treated with hazardous chemicals. All our garments in natural fibers can be composted, as long as you cut away the details like zippers, cords etc. If you have a good compost at home, a shredded up wool garment usually decomposes in 6-12 months. That being said, you can always return your worn out Houdini garments to us. The textiles can often be repurposed before they are ready to go back to the soil. Wool can also be recycled, but with degrading quality with each recycling, similar to paper.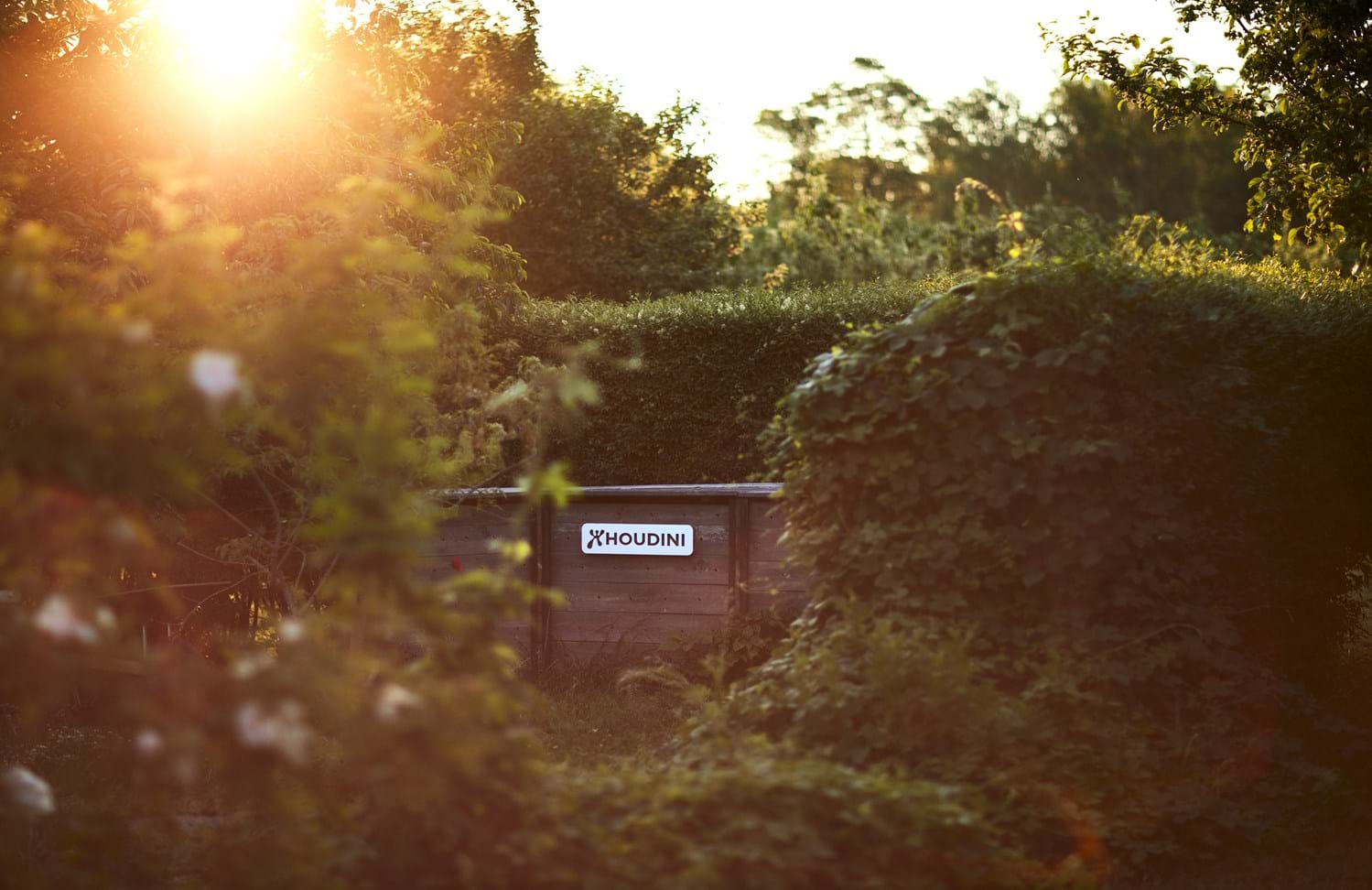 Rosendals Garden and the world's first clothing compost
In the fall of 2018, we opened the (to our knowledge) world's first compost for worn out sportswear at the beautiful Rosendals Garden in Stockholm right across the water from Houdini HQ. The purpose is to have a permanent test lab for our natural clothing line. We want to be able to see with our own eyes how our natural clothes can transform into healthy soil which becomes nutrients for flowers, fruits and vegetables. It shows the magic of circular design in a tangible, visual and often delicious way. We are immensely proud of our partnership with Rosendals Garden and we see it as an example of how the future of circular economy can be designed.
Naturals vs synthetics
So what about natural fibers and synthetic? Which one is the best? The answer is that they are good for different reasons and fit different purposes. Synthetic fibers are usually stronger than natural ones and can be engineered to fit specific demands. It's also easier to design waterproof materials in synthetic fibers since they usually don't absorb water like natural materials do. Our natural fabrics in wool and TENCEL™ Lyocell have other qualities. They have a touch and way of adapting to the body that synthetics can't match. In terms of sustainability, they also have different pros and cons. Natural fibers are biodegradable, but synthetics usually last longer and can be recycled without losing quality. We always consider all the different aspects and choose the right material for the right garment. It's also a matter of personal taste. Some people like synthetics and some prefer naturals.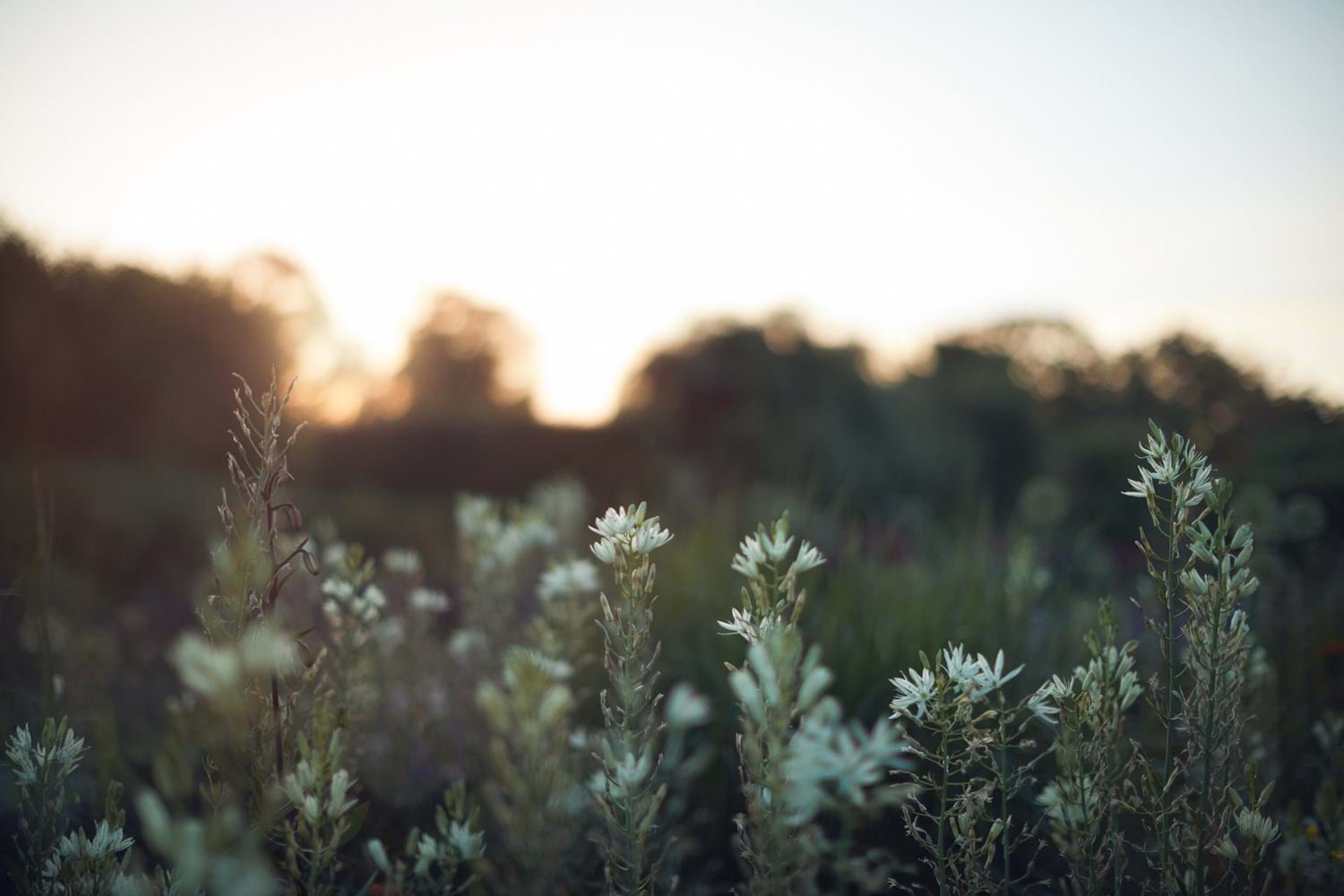 The beauty of nature
To sum it up: We love natural materials. Aside from the performance and sustainability benefits, natural fibers have tactile qualities that are hard to match. The touch against the skin. The look and the way they age over time. The way they move silently. There is also a poetic beauty in using pure natural materials in clothes that are designed to be used in the outdoors. And when we are done with them, they can return to nature and become nutrients for something else to grow.
Photos from Rosendals Garden by Fredrik Ottoson