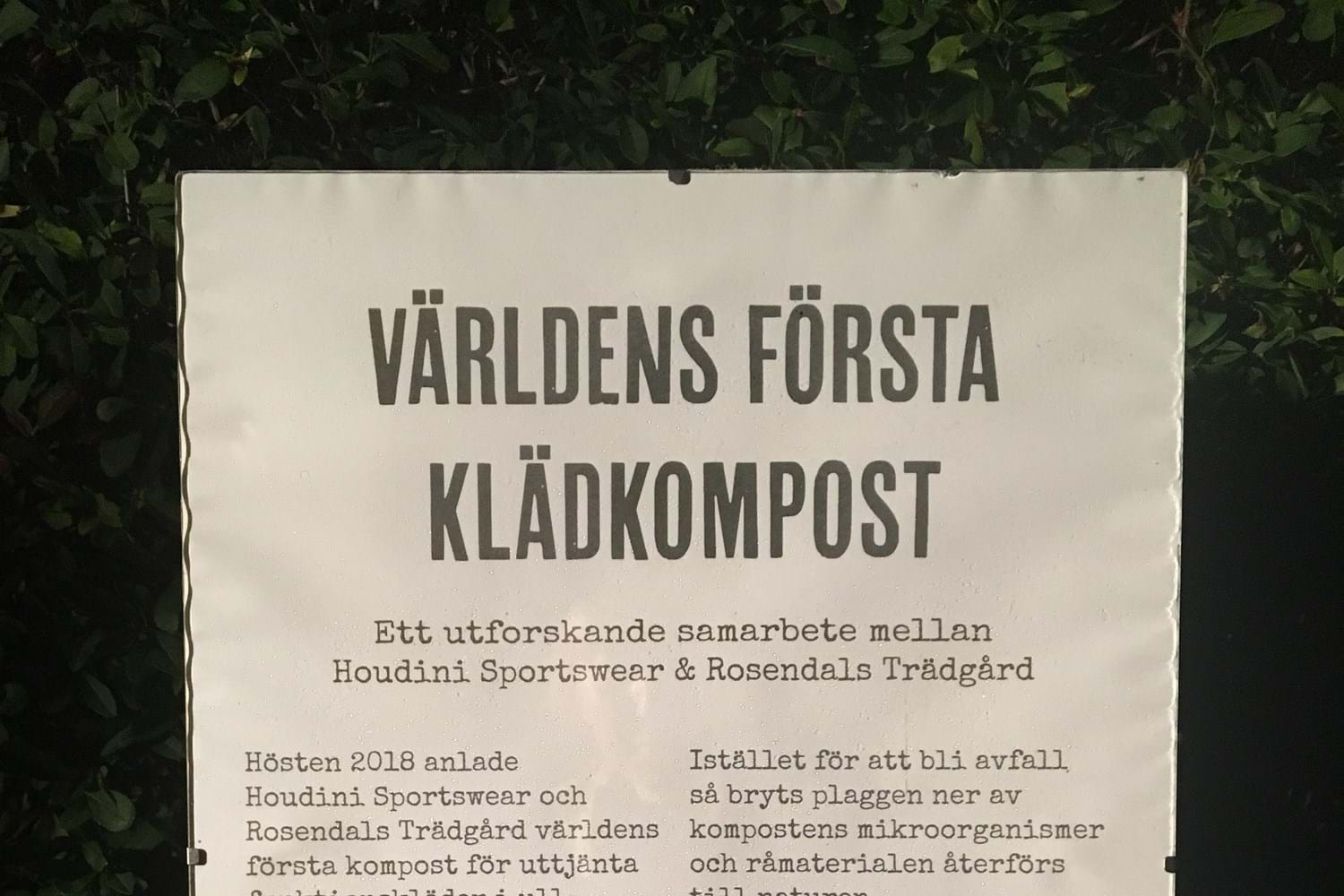 During the fall of 2018, Houdini Sportswear officially opened the world's first compost for clothing at Stockholm's most famous biodynamic garden, Rosendals Trädgård. After years and years of keeping mountaineers, hikers and runners comfortable, the worn-out wool base- and midlayers are decomposed and used as nutrition for vegetables, flowers and fruit.
This compost symbolizes the power of circular design.
Circular garments
We never blend our wool fabrics with synthetic fibers or treat our clothes with harmful chemicals, which makes them completely circular. This means that instead of ending up as trash, the wool garments are broken down by the micro-organisms in the compost and can once again become a part of nature. We opened the compost to the public on November 7th. Visit Rosendals Trädgård any time this fall and learn more about the process.
Besides being a great way to nurture the garden and take care of worn out clothes, this compost symbolizes the power behind circular design. All materials used by humans to create products are borrowed from nature - the compost is our way of giving back.