Our design philosophy is centered around versatile design. Multifunctional garments that by their style, cut and quality can be used for a variety of activities over a long amount of time. But what does that actually look like once our garments leave our stores with one of our users? To get an idea of the usage of our garments, we held a survey back in 2019 to learn more about the product life cycle of one of our most-loved products, the Power Houdi. Does it live up to our – and our user's – expectations?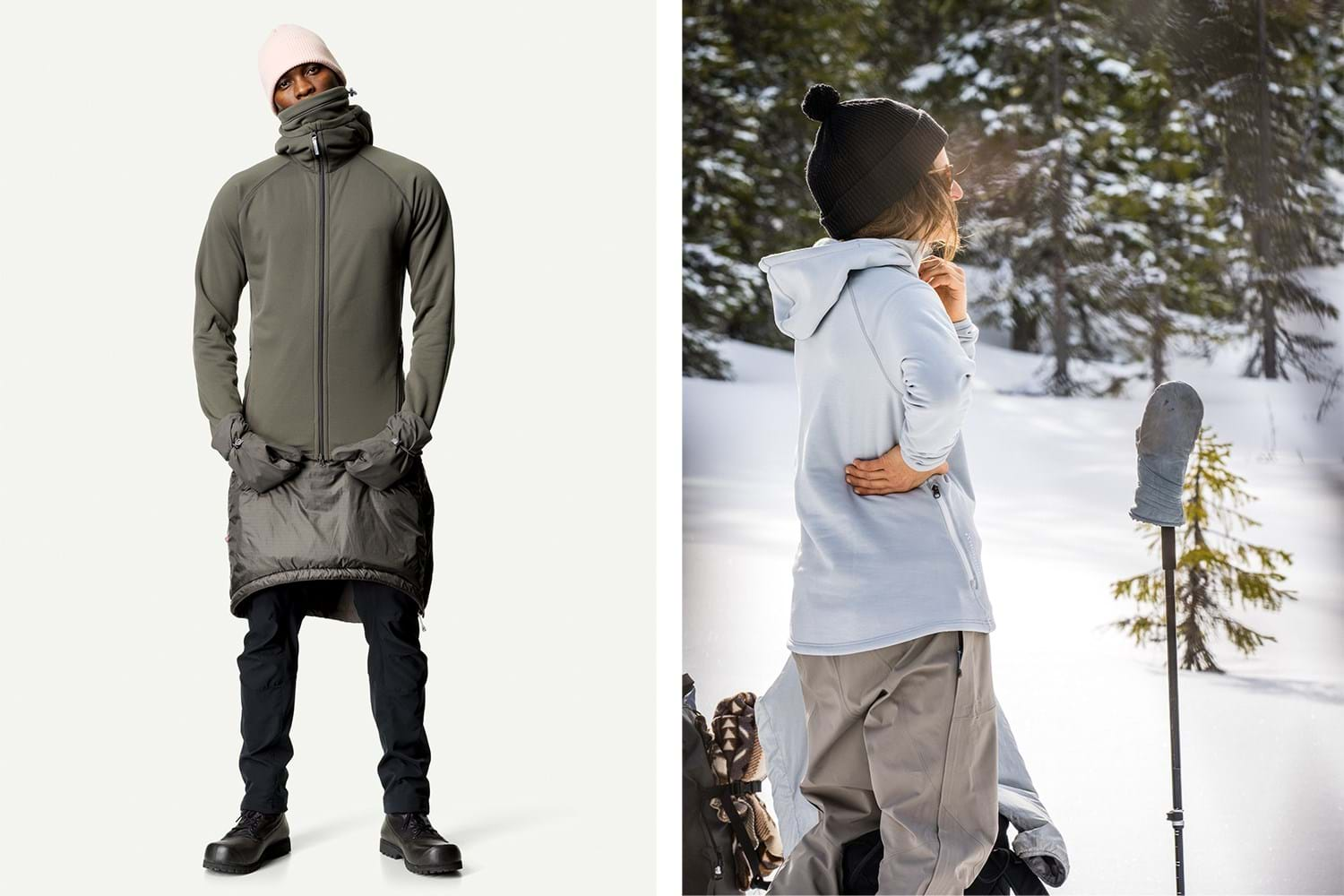 The set-up:
453 people responded to the survey, after we reached out to them in a newsletter and via social media. The product surveyed, the Power Houdi, was selected due to it being part of the Houdini offering since 2003 and having a significant amount of users.
The results:
Average years of use so far: 5.3 years.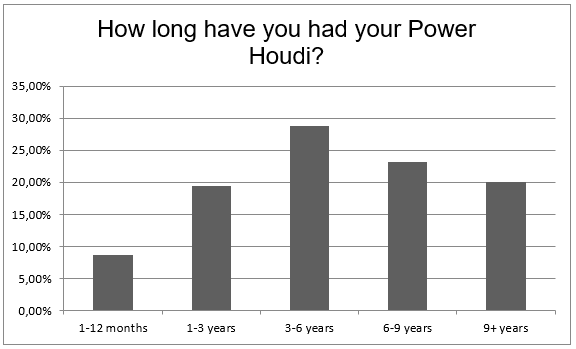 Average expected years of use left in the garment: 4.9 years.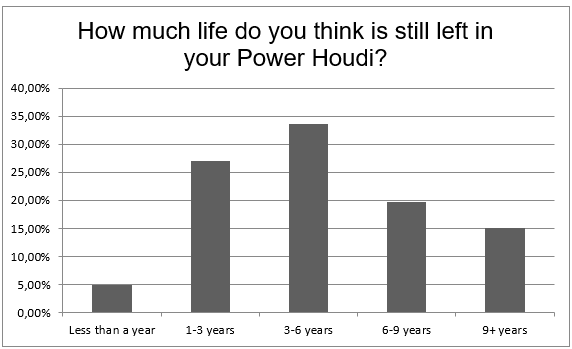 Summary expected lifetime of this garment: 10.2 years. (5.3 years used so far + 4.9 years estimated use left = 10.2)
Average frequency of use: 126.2 days per year.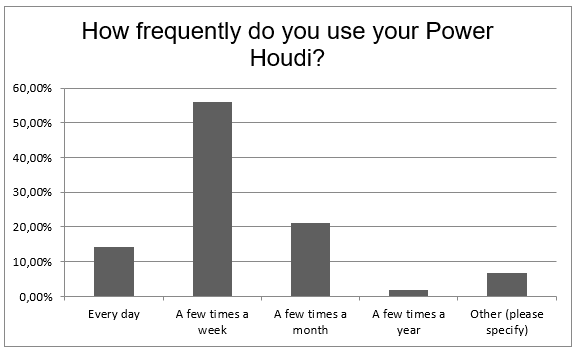 Summary total use: 1287
Estimated amount of times garment is used = 10.2 years x 126.2 times per year = 1287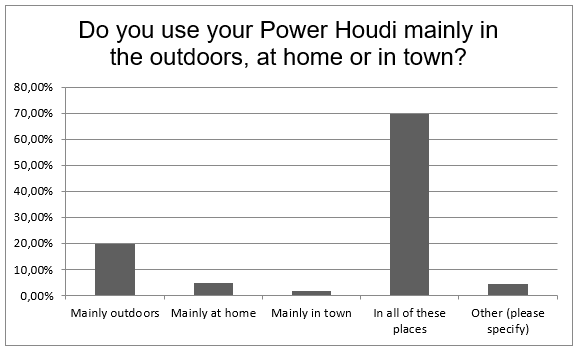 Reflections:
Garment versatility, in addition to being built to last, might explain the high frequency and diverse use of the garment. Having insight in how garments are used and perceived once they leave our store, is incredibly valuable. It helps us make better design decisions, it teaches us where we still have work to do, and most importantly, it sets a standard: Being considerate with the Earth's resources means treating what we have with respect. Data like this can help raise the expectations we set for our clothes, which in turn can move an entire industry to do better. You help inform us where we still have work left to do.
Thank you!