Nov 29, 2022
Houdini Pace Flow Houdi wins 2022 Polartec Apex Award
The annual design award from Polartec celebrates the brands and designers pushing boundaries to turn Polartec fabric technologies into inspiring products. Selected from hundreds of entries, our Pace Flow Houdi, to be launched in spring 2023, was chosen as one of the winners.
How do you create the perfect personal microclimate during high pace activities? Warmth, weight and breathability are the critical factors. With the Pace Flow Houdi, to be launched in 2023, we're taking a great leap forward in balancing this equation.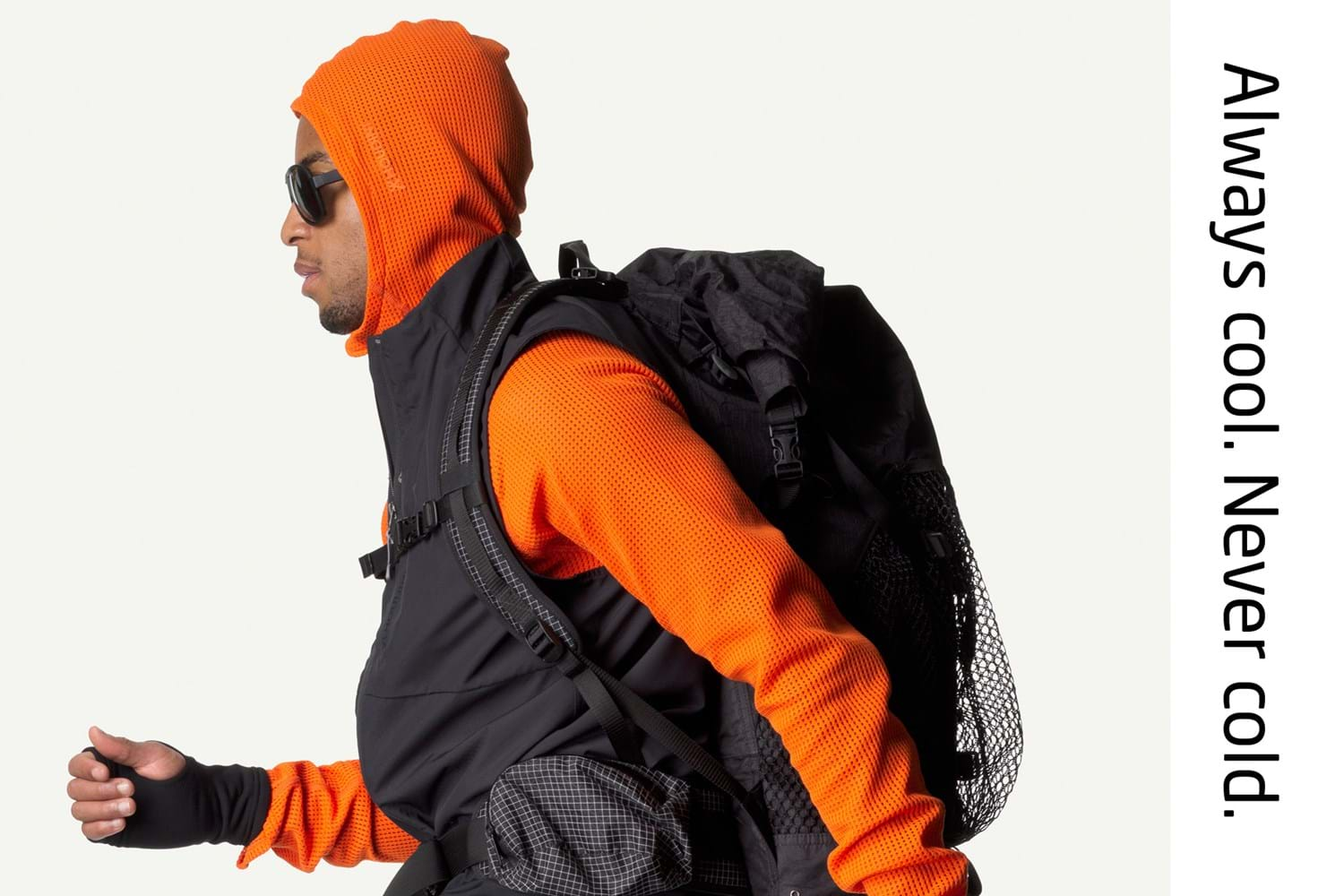 Pace Flow Houdi is made with Polartec® Power Dry® Mesh, a lightweight mesh fabric that creates insulation without trapping excess heat or vapor. Worn as an outer layer it will let air flow through the garment and vent out any excess heat or moisture. Underneath a shell layer it will build a powerful layer of warm air that provides an exceptional level of insulation, especially considering the low weight.
According to Polartec, the winners of this year's Polartec Apex Award highlight design solutions that emphasize versatility, sustainability, and convert classic traditions into modern concepts.
This is what the jury had to say about Pace Flow Houdi:
"Once again, early adopter Houdini leads the way with a new open mesh incarnation of Polartec® Power Dry® fabric, creating a high-performing garment that both utilizes the unique properties of this fabric and embraces its unusual aesthetic. Houdini is known for its strong sustainability credentials and has delivered outstanding results with this new, recycled Polartec® technology."
Pace Flow Houdi is made with 100% recycled polyester and is fully recyclable. Thanks to its filament fiber construction, it only sheds a fraction of microfibers compared to regular fleece. When the Pace Flow Houdi is worn out, it can be returned to us for recycling.
Pace Flow Houdi will be available for men and women in various colors in spring 2023.