Outside Magazine's Gear Guide is probably the most credible and thorough outdoor product guide in the world. This year our Mono Air Houdi was selected as the Best All-Arounder in the fleece jacket category. Here is the motivation:
"The Mono Air Houdi boasts attractive simplicity. It fits like your favorite hoodie and is stylish enough for everyday wear (it comes in a wide variety of rich, mostly neutral tones). Its 73 percent recycled polyester blend and trim, easy-to-layer fit are ideal for the trails. It kept one tester comfortable on a hunting mission, from a 15-degree, middle-of-the-night start to a crisp 50-degree midday return."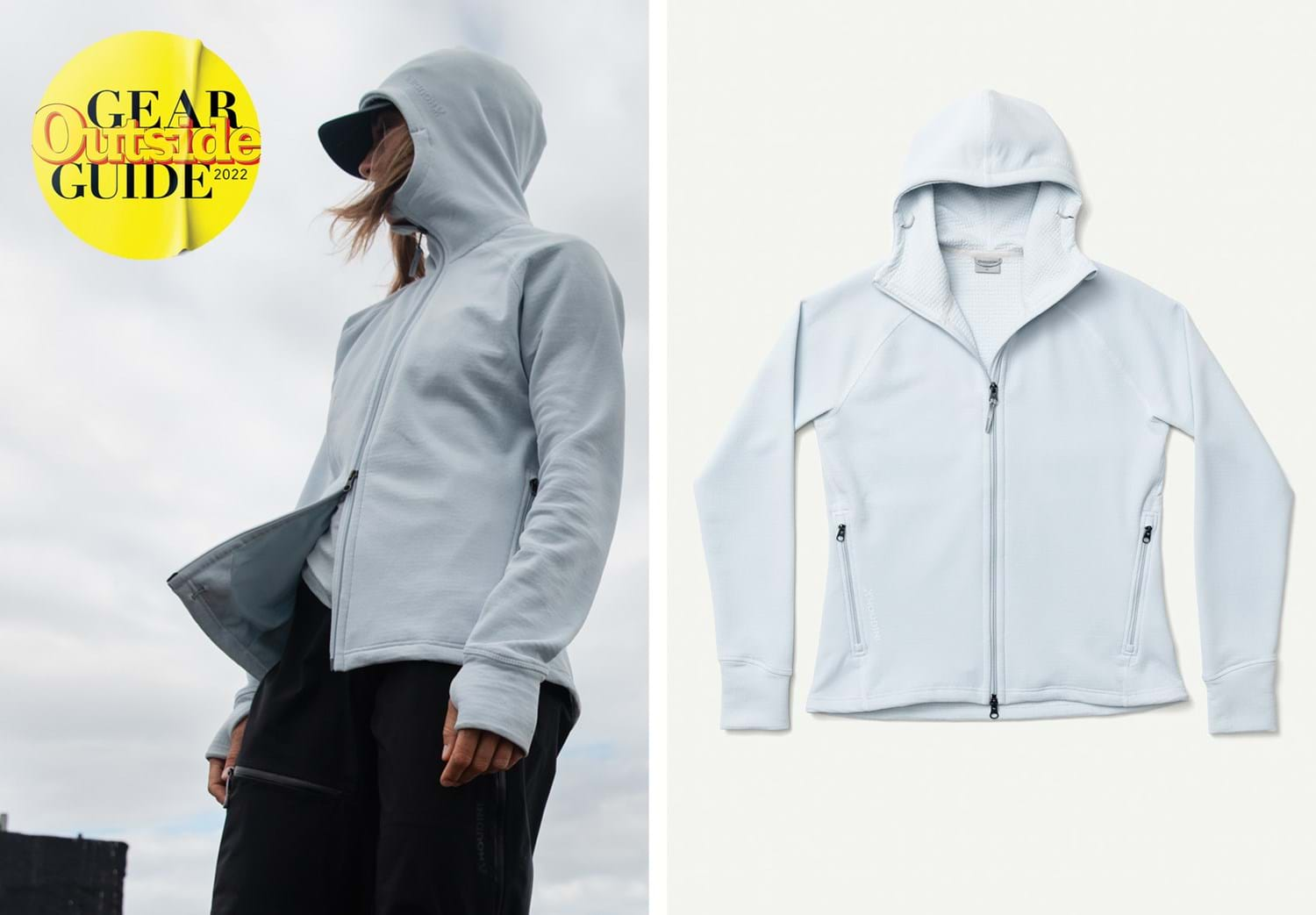 The Mono Air Houdi is a new breed of technical mid-layers. The construction, with insulation fibers sandwiched between an outer- and inner fabric creates a light and comfortable micro climate and reduces the microfiber shedding by 80% compared to a conventional high quality fleece. It is made with a majority of recycled and fully recyclable fibers making the garment a frontrunner both in terms of performance and sustainability.
Wear Mono Air Houdi all year around for demanding adventures and everyday comfort. Perfect under your ski jacket in the winter or as a breathable outer layer for alpine adventures in the summer.