This summer we launched the Live Large With Less Challenge, asking our community to spend their entire summer using only 10 garments. We wanted to prove that the world does not need more clothes. We need clothes that can do more. A life full of adventure and experiences does not have to come at the cost of a large environmental footprint. Now we extend the challenge to all participants of the New York Climate Week, September 19-25, as well as the upcoming fashion weeks in London, Paris and Milan.
The new challenge is simple: Spend the week using only 7 garments. Share your experience and connect with other participants on social media using #LiveLargeWithLess.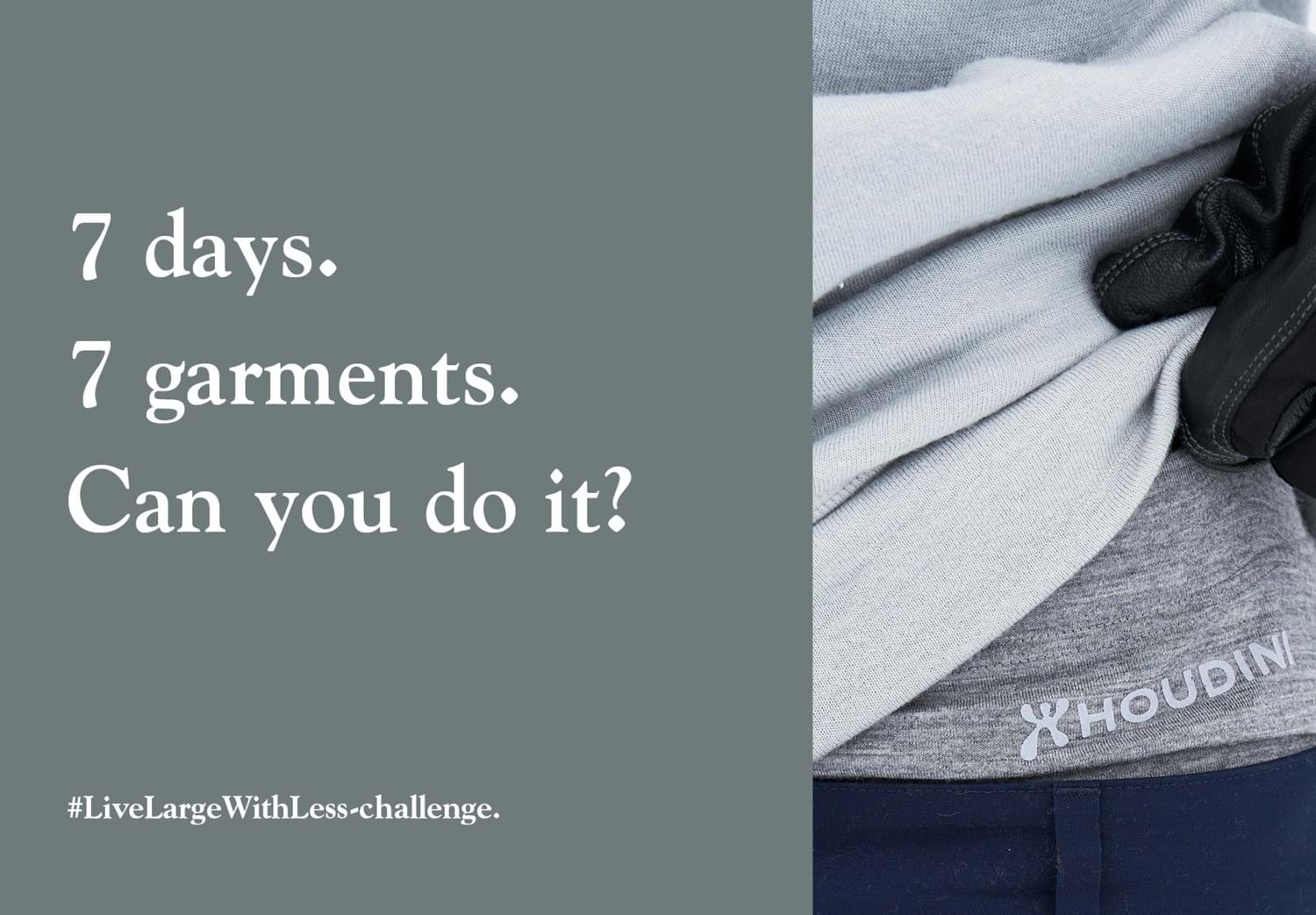 Functionality and versatility have always been cornerstones in the Houdini design philosophy. Our clothes are designed to work for all aspects of an active life. Technical materials combined with a timeless, minimalistic form create garments that work just as well among mountains and forests as in art galleries and office buildings. Our goal is to enable a lifestyle where you can do more with less, living life to the fullest with a smarter, smaller wardrobe.
7 days. 7 garments. Can you do it?