2021: Houdini Rental Online is launched
We've been offering rental service in our stores since 2012, but starting March 2021, you can rent your Houdini garments online too! Have access to the gear you need, when you need it. We want more people to be able to use our gear on any adventure and reconnecting to nature, without increasing the need to buy it. Easy for you, easier on the planet.
2020: The Mono Air concept is launched
We launch Mono Air Houdi and Halfzip, two innovative fleece jackets based on a new groundbreaking fabric from Polartec. Together, we set out to address the issue of plastic waste from synthetic sportswear on a bigger scale. The result is a product series that not only combats plastic waste by shedding up to 80% less microfibers compared to regular high quality fleece. It's also made from recycled polyester waste and is recyclable. The product is awarded the ISPO Award 2020 Gold Winner.
2019: Insulation innovations
We launch Power Air Houdi, a result of Houdini design and Polartec® fabric innovation. Power Air® is a new generation of synthetic fleece that shed 80% less microfibers compared to regular high quality fleece. We also develop The Alchemist, a concept garment made with Primaloft Bio, the world's first biodegradable synthetic padding.
2018: 100% flourcarbon-free
We finally reach our goal 100% fluorcarbon-free! After 8 years of innovation and co-creation, lab- and field testing, transitioning and finally implementing, we successfully completed this critical transformation, together with our partners.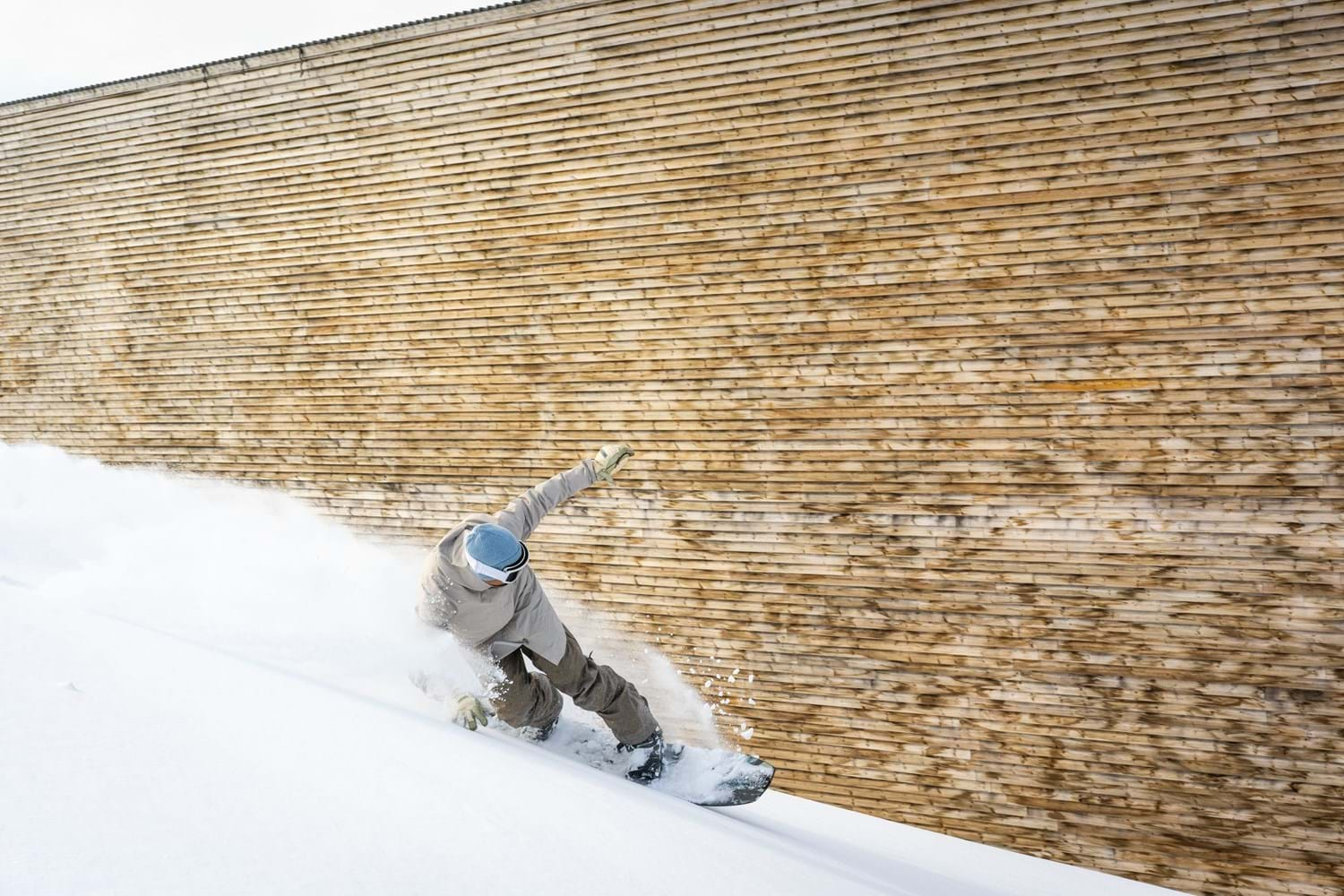 2018: Houdini Subscription pilot
The pilot program for our subscription service starts. The ambiton is to create a sustainable way for our customers to gain access to products for everyday life and adventures and at the same time let us take care of, repair and store the garments.
2017: Made to Move is launched
With Rollercoaster, we introduce the Made to Move concept, a progressive way of designing and cutting garments. The new design concept provides an unparallelled freedom of movement and enable us to eliminate stretch fibers that otherwise make the product impossible to recycle.
2016: The Houdini menu
The Houdini Menu project is initiated, putting our organic products to the ultimate test. By composting them we could prove they are pure enough to contribute to fertile soil for growing food. Voilà, a fine dining menu made from worn out base layers.
2015: Planetary Boundaries Assessment
What is our entire impact on the world? As the first company globally we take the decision to use the Planetary Boundaries framework as the scientific base for our environmental work and to perform a pilot study in partnership with earth system scientists to assess our total company footprint. The study includes everything from environmental factors like climate change, freshwater use and biodiversity as well as social factors. Read the full report here.
2014: Circular shell layers
We introduce shell layers for the future – our state-of- the-art waterproof/breathable shell layers with circular lifecycles. We win the ISPO Sustainability Award and begin the quest to transform the outdoor industry standard from polluting to contributing.
2013: First step toward less microplastics
With the Cloud Nine project we are the first brand globally to introduce an air-permeable synthetic insulation garment featuring a new migration resistant PrimaLoft insulation. This is our first step in developing solutions to tackle microfiber pollution.
Airborn is possibly the most advanced merino base layer around at the time and pure enough to put on the compost at end-of-life.
2012: Houdini Rental is launched
We open our first Houdini Hub in Stockholm and start exploring how we together with our customer and end user can shape retail for the future and contribute to conscious consumption. We launch Rental, our first product-as-a-service solution.
2011: Houdini Reuse is launched
We initiate Reuse, our program to bring vintage Houdini products to life. We introduce a platform for our customers to buy and sell their vintage Houdini gear in an effort to extend product lifetime, create awareness and enable entry-level price points.
2010: Biodegradable base layers
After more than four years of innovation we introduce Airborn, a lightweight and luxurious range of merino wool-silk garments. Possibly the most advanced merino base layer around at the time and pure enough to put on the compost at end-of-life.
2009: Partnership with Bluesign
We become Bluesign system partner to intensify our work on chemicals, energy and water use. As we source fabrics mainly from our partner suppliers in the US, Europe and Japan and have 100% EU manufacturing we start out at an already high level.
2008: Dunfri is launched
We launch "Dunfri", synthetic down jackets featuring PrimaLoft, along with the statement that we don't believe in stealing birds' feathers but do believe in the advantages of modern technology. Dunfri is down-free, awesome and circular.
2007: Recycling take-back system is introduced
Our first products designed for circularity are introduced along with recycle units and the infrastructure for our garment recycling take-back system. Finally we can start collecting worn out Houdini garments for recycling.
2006: Our first circular products
Our first products designed for circularity are developed – progressive and stylish performance base layers, tops and T-shirts. By moving to recycled polyester we manage to reduce CO2-emissions by 60% and energy consumption by 60% compared to virgin polyester.
2005: Closed-loop garment recycling
We are the first European brand to form a partnership with Teijin, the disruptive Japanese textile supplier. Now we can finally move from virgin to recycled polyester and to the circular system we had envisioned for closed-loop garment recycling.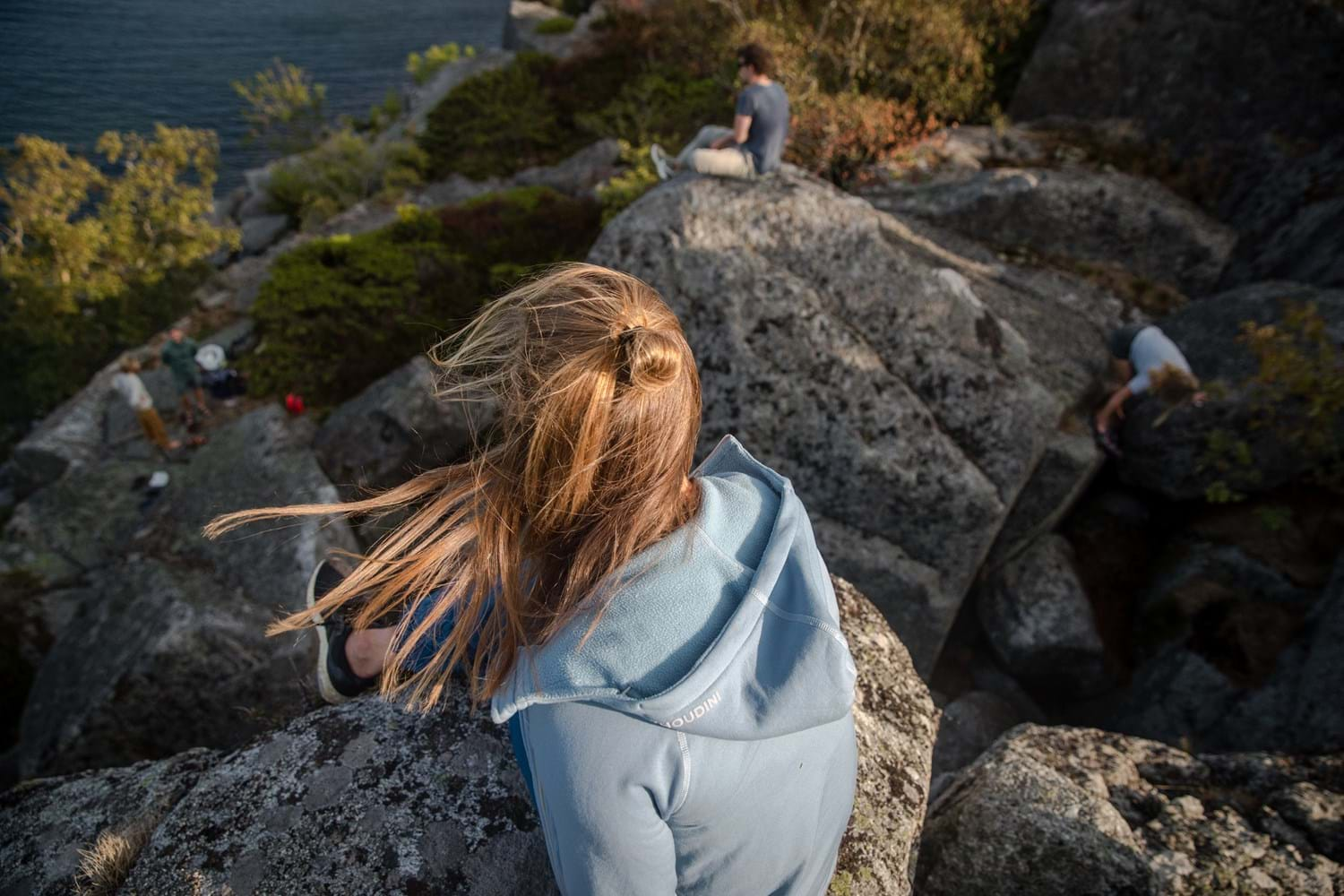 2003: The Power Houdi is launched
We launch the Power Houdi, a state-of-the-art mid layer featuring Polartec Power Stretch Pro - an iconic style that since have been claimed to be "addictive" by many. The Power Houdi is built to last, both in terms of quality and style.
We decide to either become part of the solution rather than the problem or shut down business, no compromise.
2001: A part of the solution
Our quest to keep the great outdoors great begins. We decide to either become part of the solution rather than the problem or shut down business, no compromise.
1995: Houdini Repairs is launched
We introduce Houdini Repairs to extend product lifetime of all Houdini gear. We develop the early stages of the Houdini layering system with lighter weight performance base layers and precision wind block garments.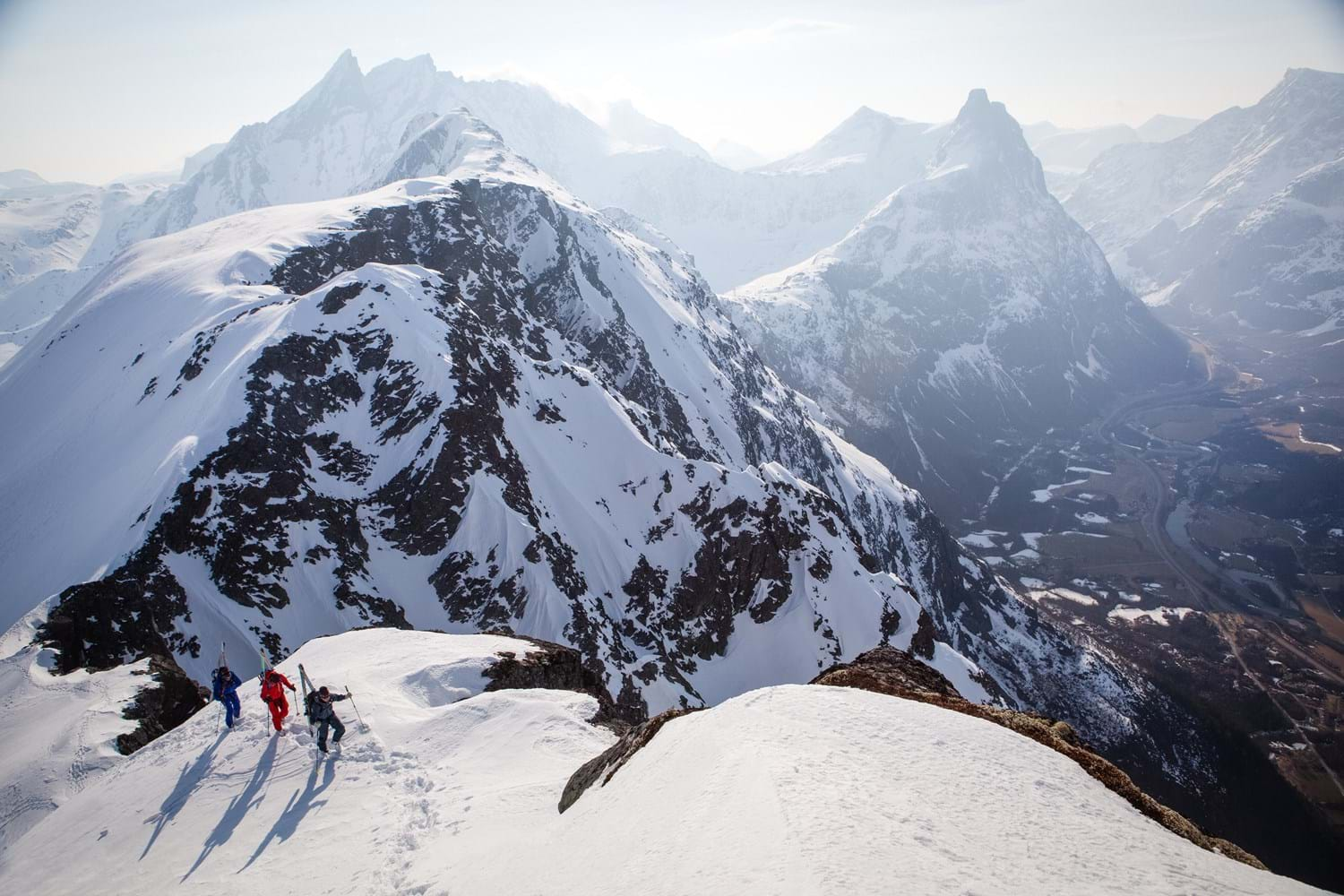 1993: The Houdini garments spread like wild fire within the mountaineering community.
1993: The Houdini brand is born
The Houdini garments spread like wild fire within the mountaineering community, the brand is born and we open a small office in Stockholm. We continue spending most of our time outdoors, leaving the office empty.
Early 90s: The first garments take shape
We started prototyping clothes for start- and stop activities like climbing and ski touring, that kept essential muscle groups warm but didn't make the user overheated or sweaty. The first Houdini garments were made because the garments we wanted did not exist.
Late 80s: The idea is born
We're a group of Swedish ski- and climbing buddies traveling the globe in search of good skiing, good climbing and good fun. Gear improvements linger in our heads and Houdini, the escape artist, is our "House God".