Rent Houdini clothes for your next adventure. We have offered rentals since 2012 and the service is growing more and more popular.
We believe in creating alternative ways for you to get access to Houdini gear. By renting instead of buying, you can select your gear for each adventure and leave the hassle of washing, fixing or storing to us. And you are doing planet earth a favor as well! By sharing we can use natural resources in a smarter way and become a counterweight.
There are many benefits with renting clothes from a user perspective:
Access to the latest state of the art clothing.
Not having to own, store and care for garments when you don't use them.
Having a flexible wardrobe and always being right equipped for your adventure.
Trying out a product that you consider buying. The rental price is of deducted from the total if you decide to buy it.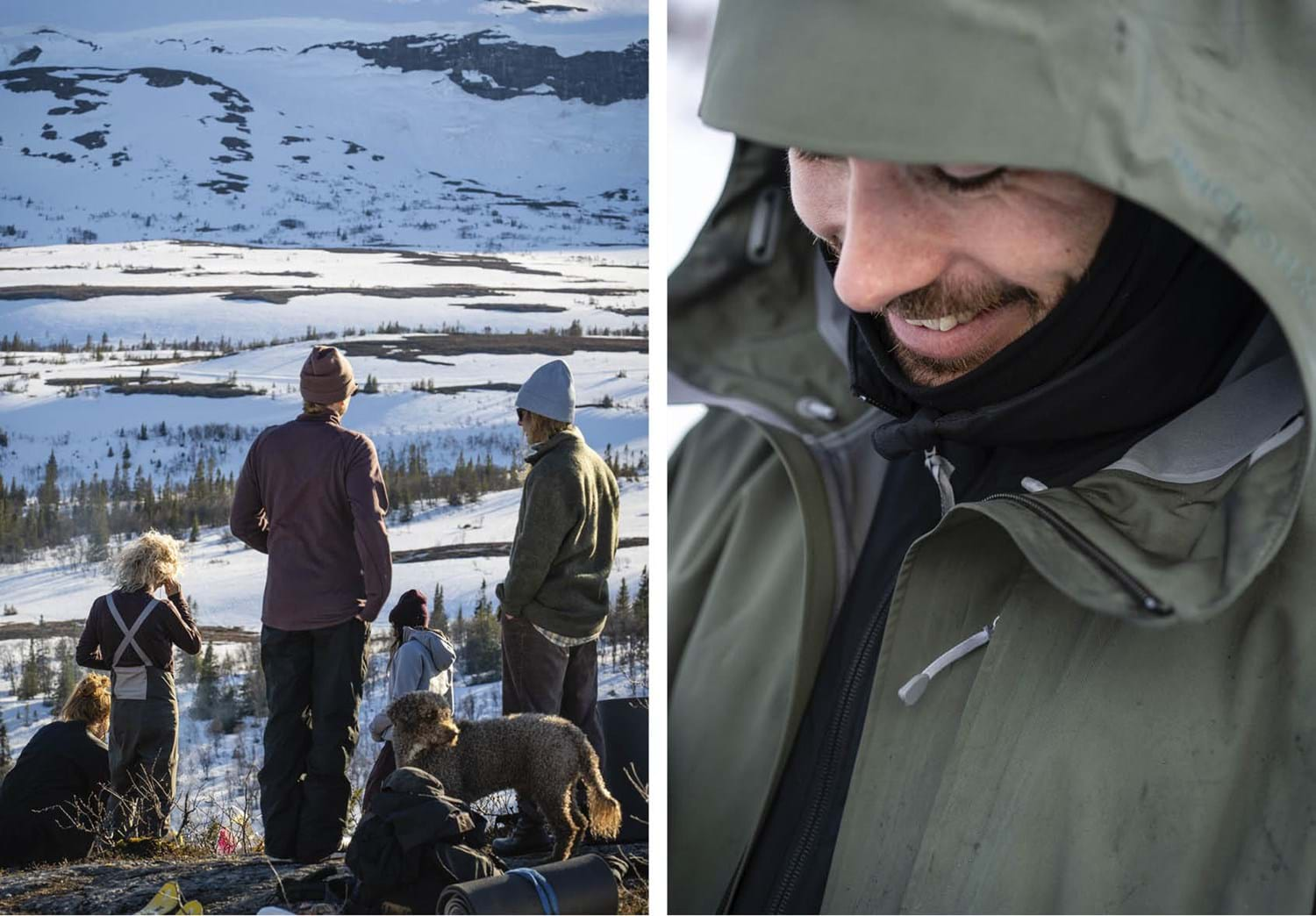 A business model based on sharing makes sense in so many ways.
How it works with Rental
Call or email one of our rental shops with your booking.
Pick up the garments in that shop or we can post the garments for you.
Hand them back to the same place when you get back from your adventure.
We wash the garment and hang it up for someone else to rent.
If you want to purchase your garment, the rental price is deducted from the total.

Current fall/winter rental selection
Shell Jacket & Pants / Dunfri / Power Houdi / Mono Air Houdi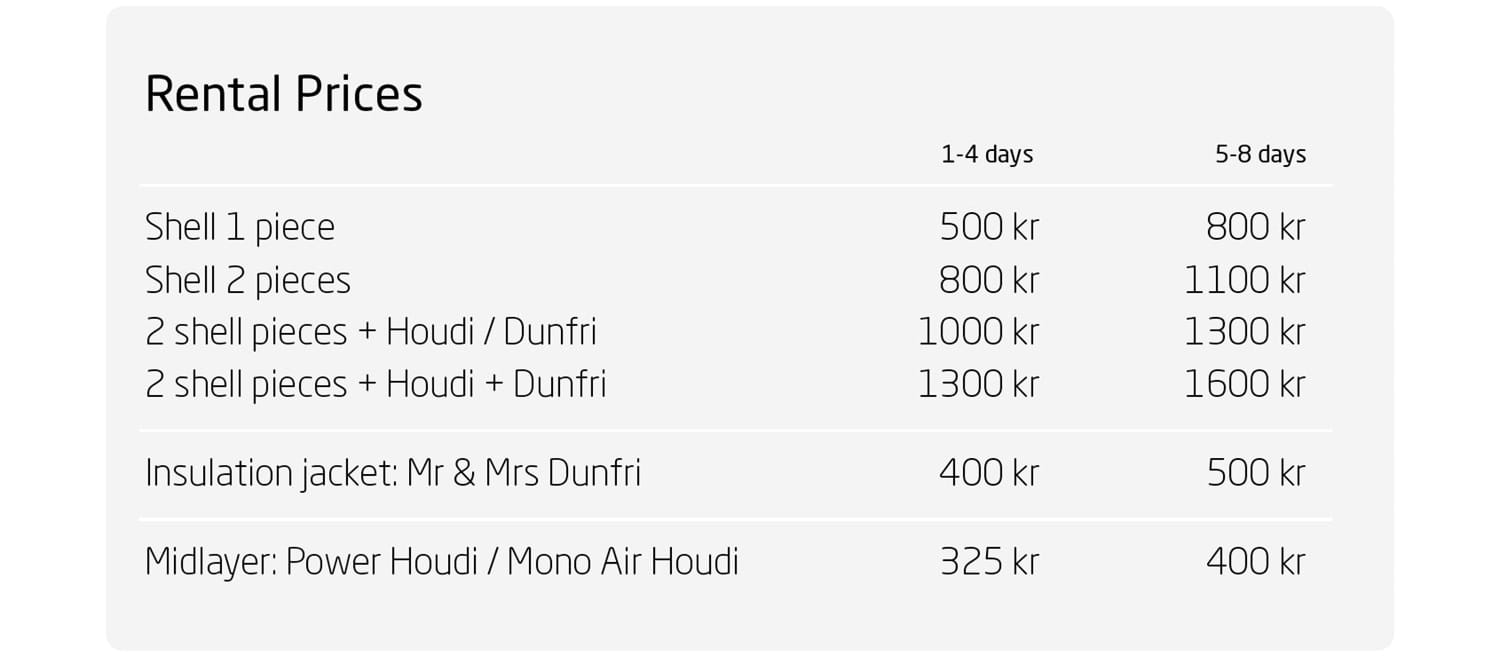 Rental shops
See contact and addresses to our hubs in here.